亲爱的小朋友、爸爸妈妈们,欢迎加入苏州维多利亚幼儿园大家庭!2021新生预登记开始啦!如想更多了解我们,请赶紧行动起来,按照以下方式进行登记预约吧!
Dear children and parents. Welcome to our Suzhou Victoria Kindergarten family! Pre-registration for 2021-2022 is about to begin. If you would like to learn more about our school, please follow the instructions below to make an appointment.
2021新生预登记开始啦!

Pre-registration

starts Now!

托班Pre-K:2018.9.1-2019.4.30

中班K2:2016.9.1-2017.8.31(少量插班位置)

大班K3:2015.9.1-2016.8.31(少量插班位置)
1.登录www.victoriasuzhou.com,点击2021年度招生入口

Go to our website www.victoriasuzhou.com. Select "2021 Admission Application".

2.在线填写申请

Fill in the application form and submit.


3.等待邮件回复

When your application is considered, we will contact you by email.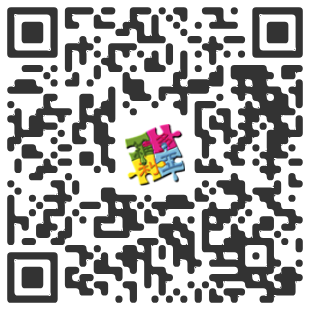 扫码预登记

咨询电话(Tel):0512-80811610 廉老师

咨询时间(Time):周一---周五

上午9:30-11:30,

下午13:30-15:30

邮箱(Email):victoria_edu@163.com

相约苏州维多利亚幼儿园

Meet Suzhou Victoria Kindergarten
走进苏州维多利亚幼儿园
Suzhou Victoria Kindergarten
维多利亚(中国)教育集团创办于1965年,办学历史已有50多年,在香港设有幼稚园和沪江维多利亚学校,在上海、深圳、杭州和苏州共有11家优质幼儿园和2所早教中心。苏州维多利亚幼儿园是维多利亚(中国)教育集团在江苏省内开办的首所幼儿园,是IB国际文凭组织授权学校、苏州市优质园。园所位于玲珑湾花园内,有大型户外活动场地及绿化场所、多功能厅、图书室、探究室等,教室配置现代化先进教学设备和丰富教学资源,为孩子们营造了一个优美舒适的生活学习环境。

Victoria (China) Educational Organization was founded in 1965. There are multiple Victoria Kindergartens in Hong Kong, Shanghai, Shenzhen, Hangzhou, and Suzhou. Suzhou Victoria Kindergarten is the first Victoria in Jiangsu province. It is an International Baccalaureate certified school and a Suzhou High Quality Kindergarten. It is located within Bayside Gardens, with large green areas for outdoor play, a multi-functional hall, library, inquiry room, and more. Each classroom is equipped with advanced teaching equipment and rich teaching resources, creating a beautiful and comfortable living and learning environment for children.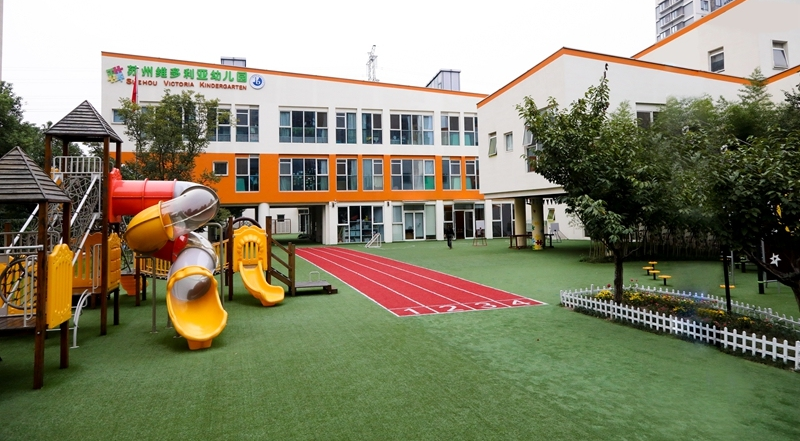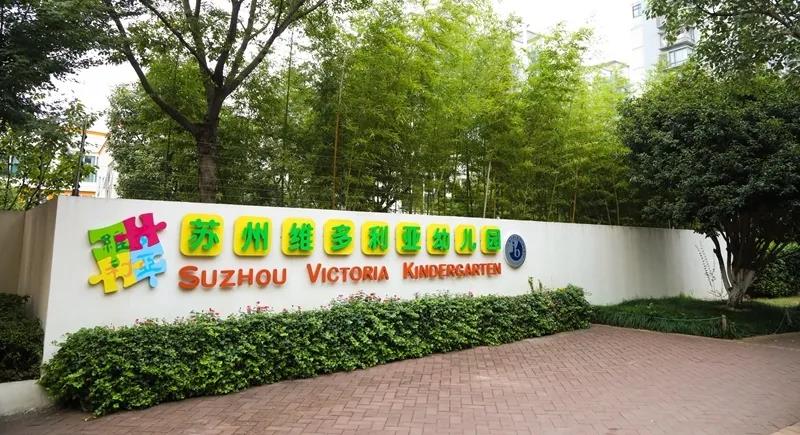 融合的课程

Integrated Curriculum


尊重幼儿的发展规律和兴趣特点、创设富有启发性的学习环境、激发幼儿天生的好奇心、建构基于游戏的探究式学习,以此引导幼儿通过直接感知和亲身体验的方式,获得知识、概念、技能和IB十大培养目标中的各项品质。

We respect children's development and interests by creating an inspiring learning environment. We stimulate their natural curiosity, construct game-based inquiry learning to guide children to acquire new knowledge concepts and skills. We strive the enrich the 10 characteristics of an IB learner through personal experience.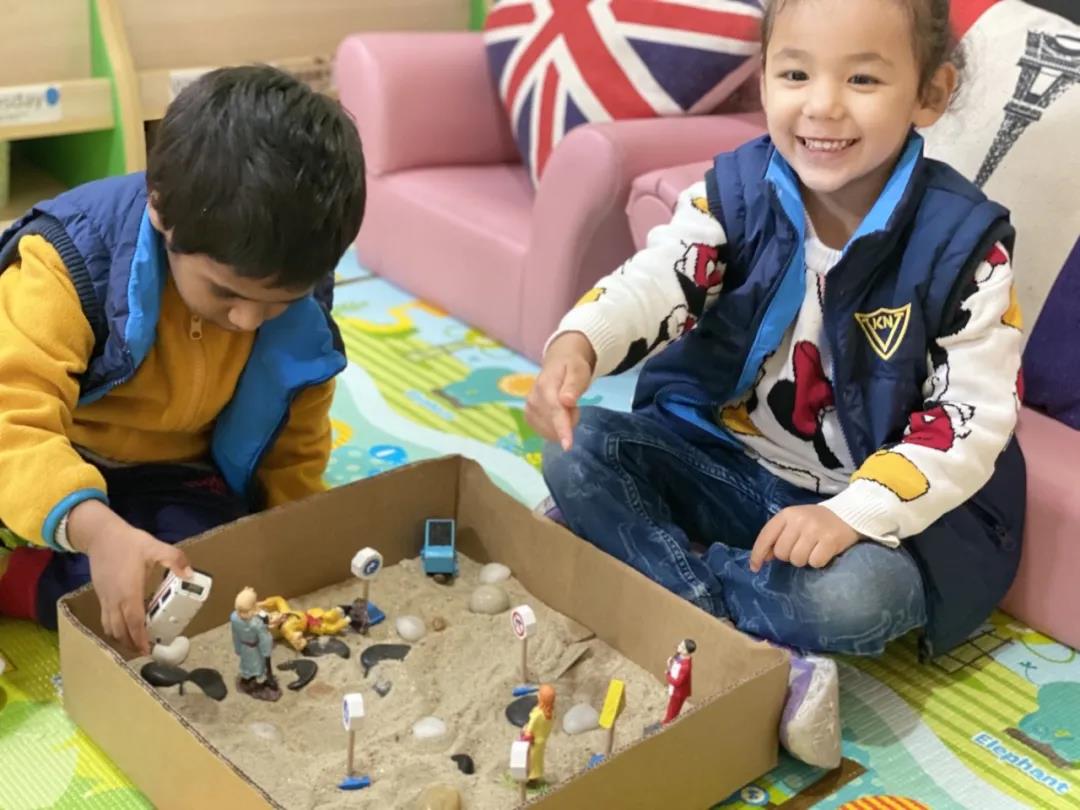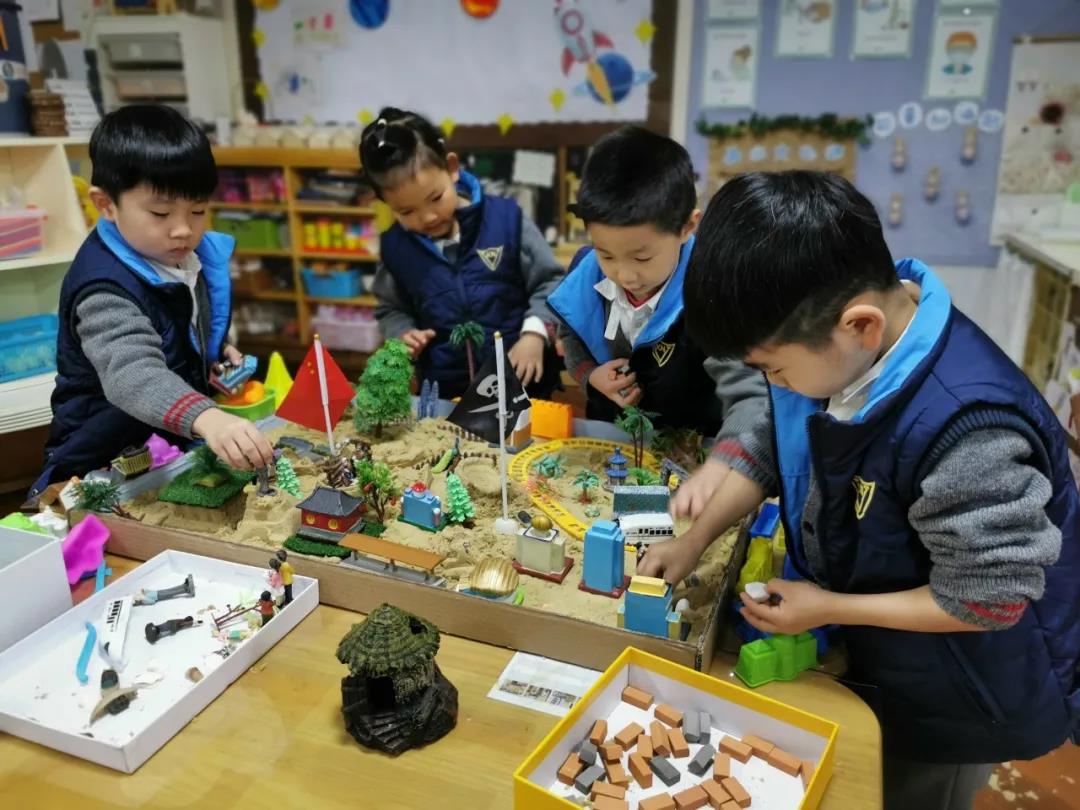 建立互相尊重、信任、支持、欣赏与激励的校园文化,营造亲切和谐的学习氛围,激发幼儿的能动性,让他们拥有充分的发言权、选择权和主导权。当幼儿具有能动性时,他们会乐于承担自主学习的责任,具有强烈的身份意识和自信,成为真正的学习的主人。

We build a campus culture of mutual respect, trust, support, appreciation, and encouragement; create a friendly and harmonious learning atmosphere,stimulate children's initiative, and enable them to have an independent voice, choice, and ownership of their learning. When children have initiative, they will be willing to bear the responsibility of independent learning, have a strong sense of confidence, a strong sense of self, and become a master of learning.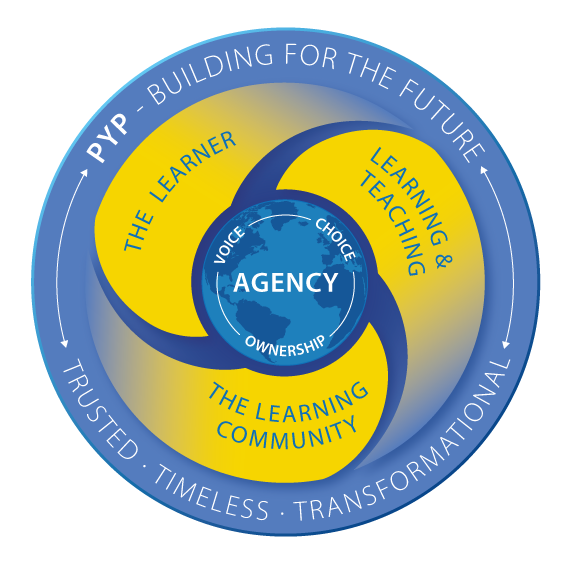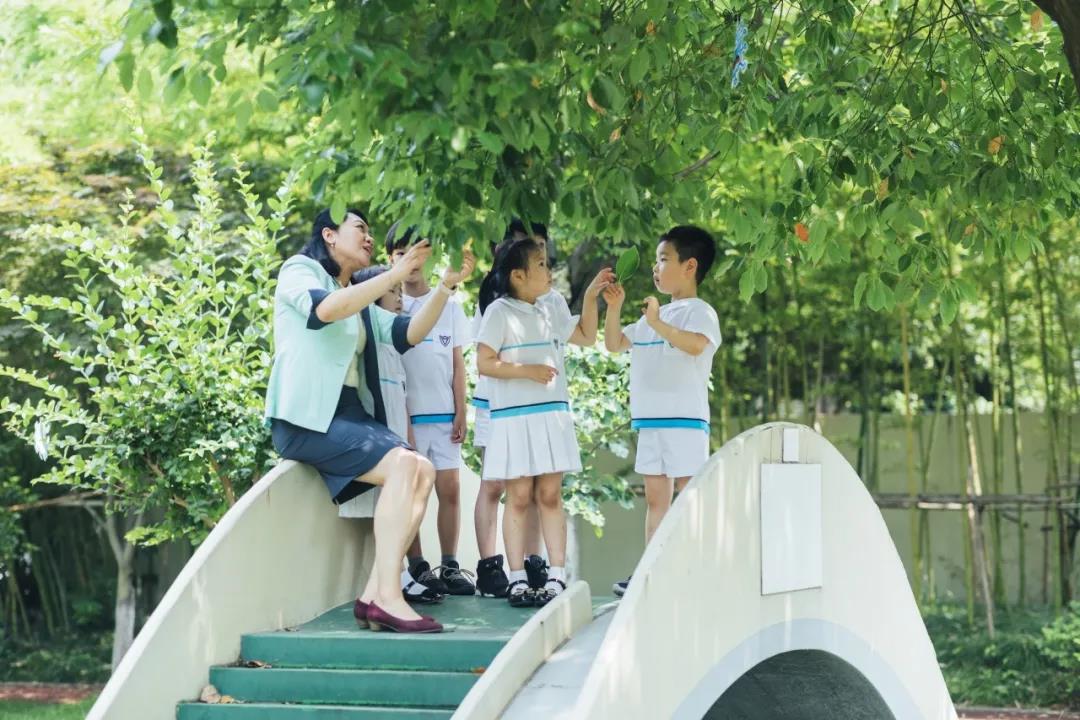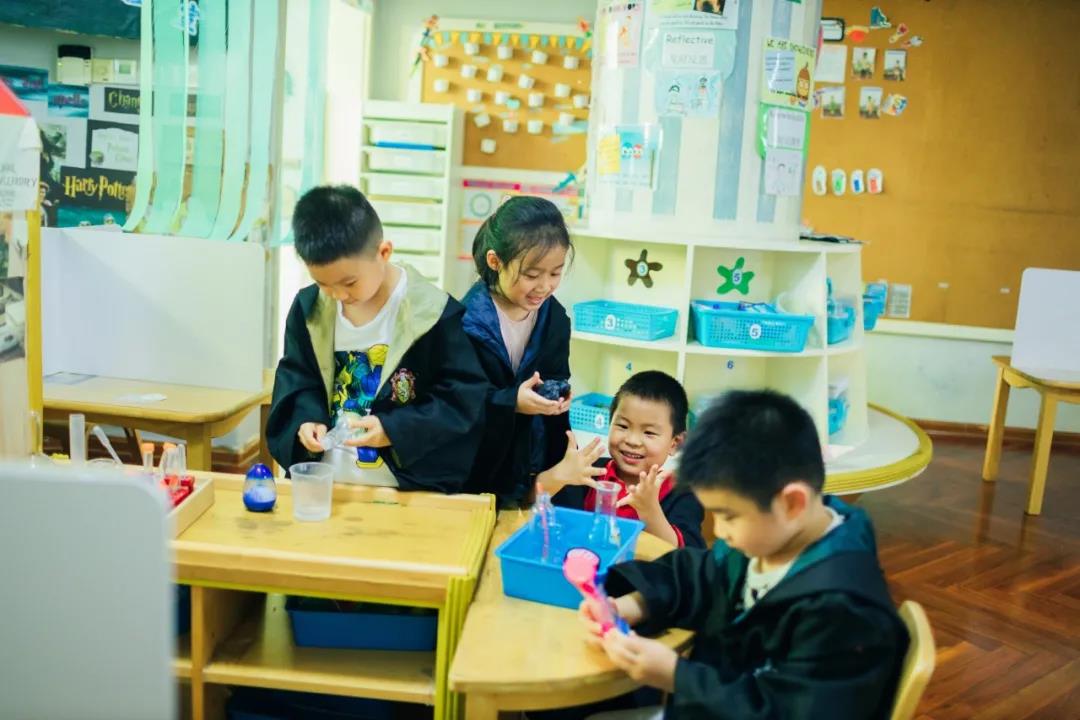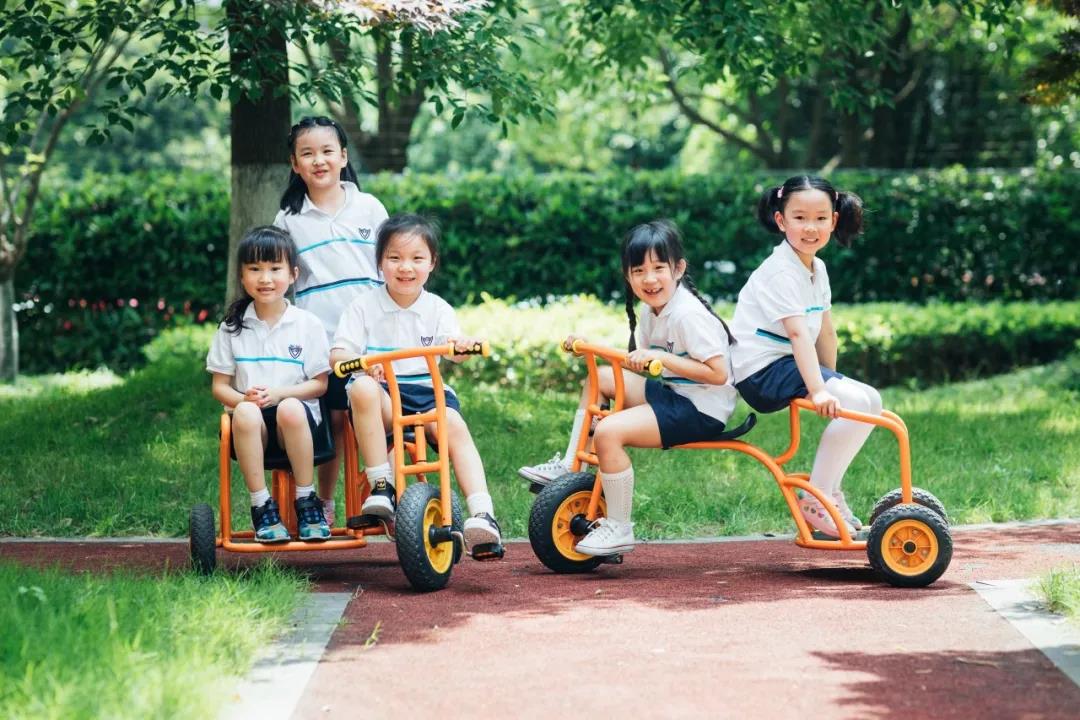 IB六大超学科探究主题,融汇了中西方文化之精粹,关注每个幼儿的学习需要,引导幼儿多角度思考、多纬度探究,增强他们对世界多元文化的理解和尊重,促进幼儿在语言、数学、科学、社会学、艺术、个人、社会教育与体育等各范畴全面发展,培养他们成为具有国际情怀、终身学习的世界小公民。

With the six interdisciplinary IB themes of inquiry, we integrate Chinese and western culture while paying attention to the learning needs of each child. We guide children to think from multiple perspectives, enhance their understanding and respect of different world cultures, and promote their development and training in language, mathematics, science, social sciences, art, and sports education.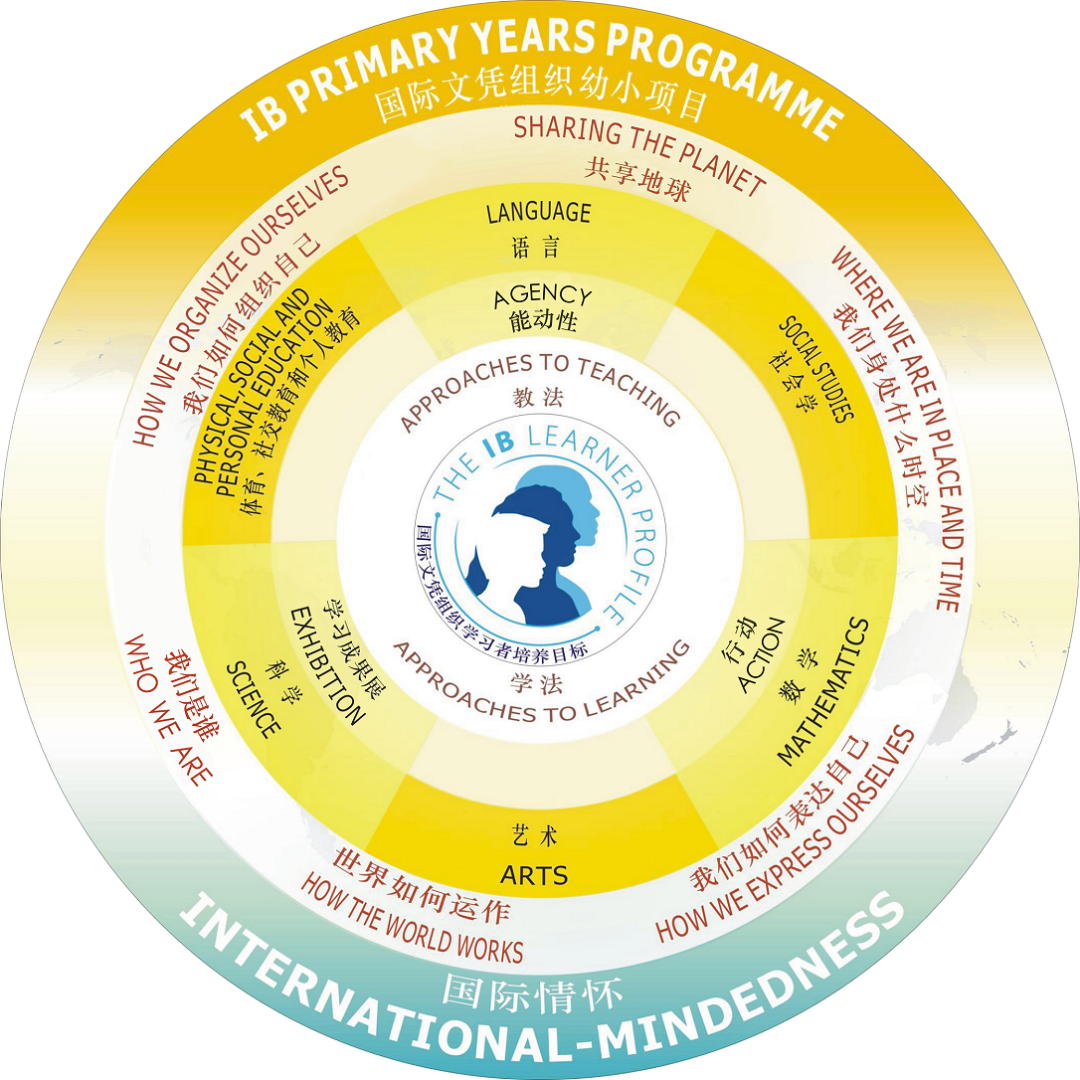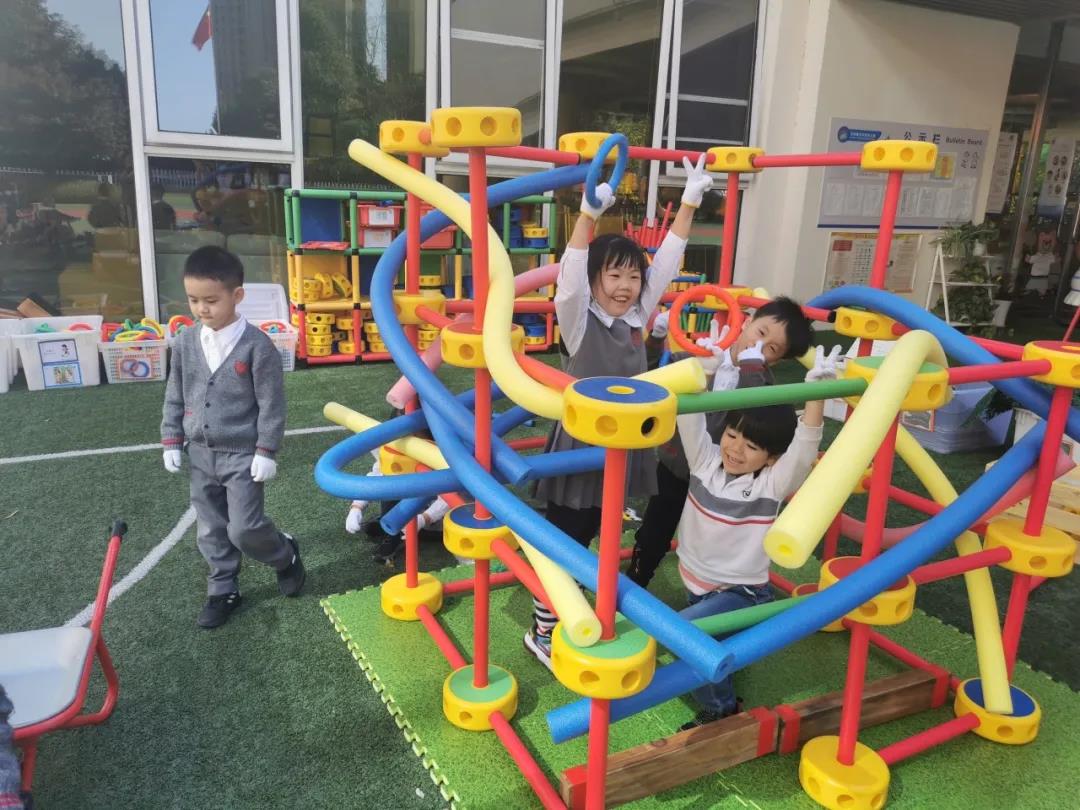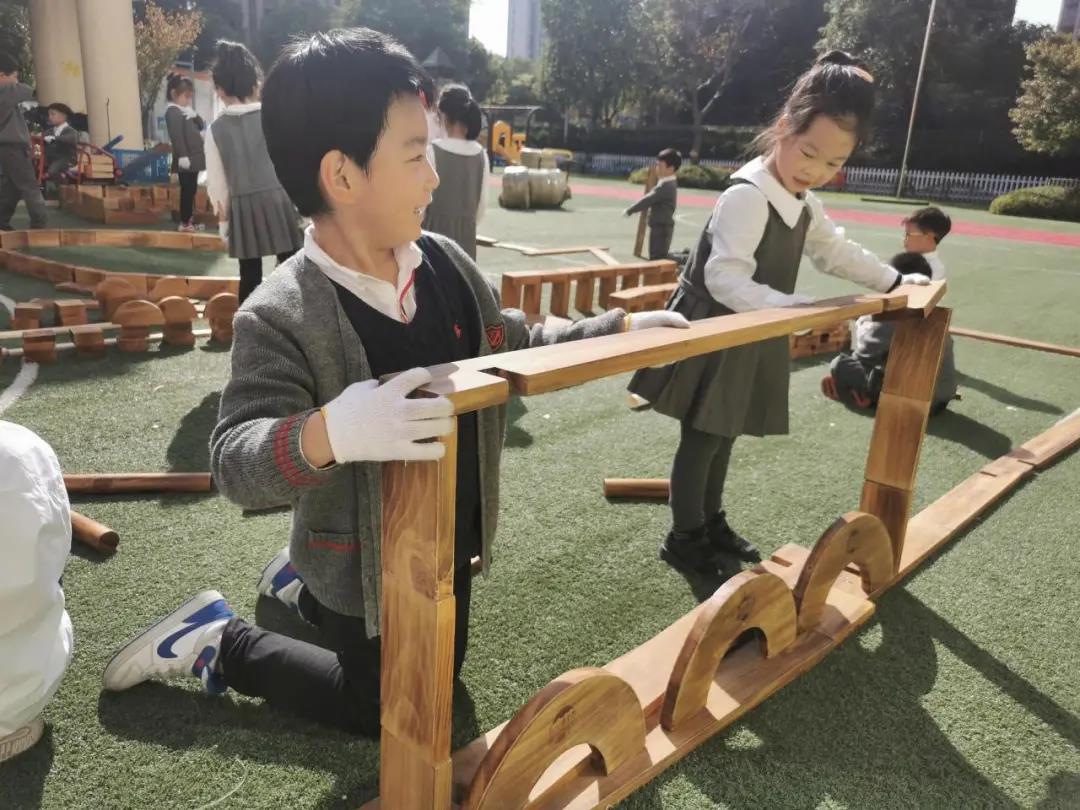 常春藤哥伦比亚大学早期阅读项目


Columbia University Early Reading Program

乐听乐说,悦读阅享。常春藤哥伦比亚大学早期阅读项目基于幼儿的PCK语言核心经验,通过阅读工作坊、小组阅读策略游戏等活动,让幼儿享受阅读的乐趣,获得喜阅乐说、创意表达的能力。

"Enjoy listening,enjoy reading."Based on children's core language experiences,we have created reading workshops,group reading strategy games,and other activities to help cultivate children's love for reading and creative expression.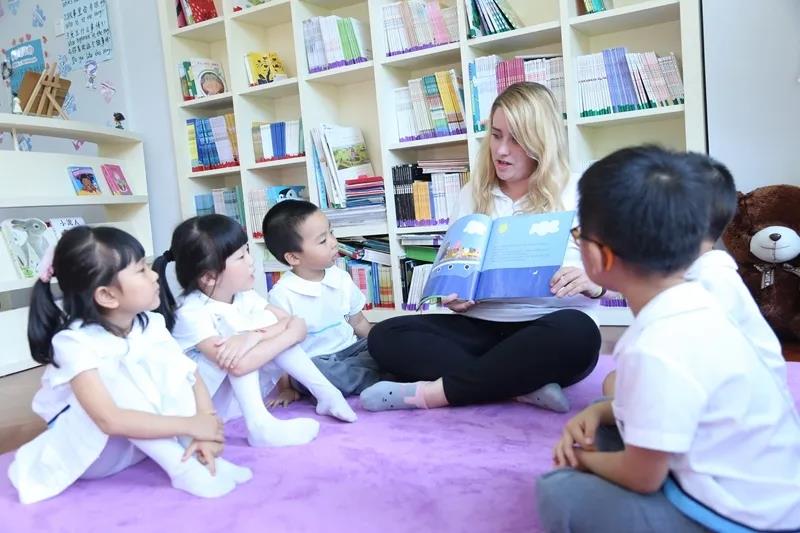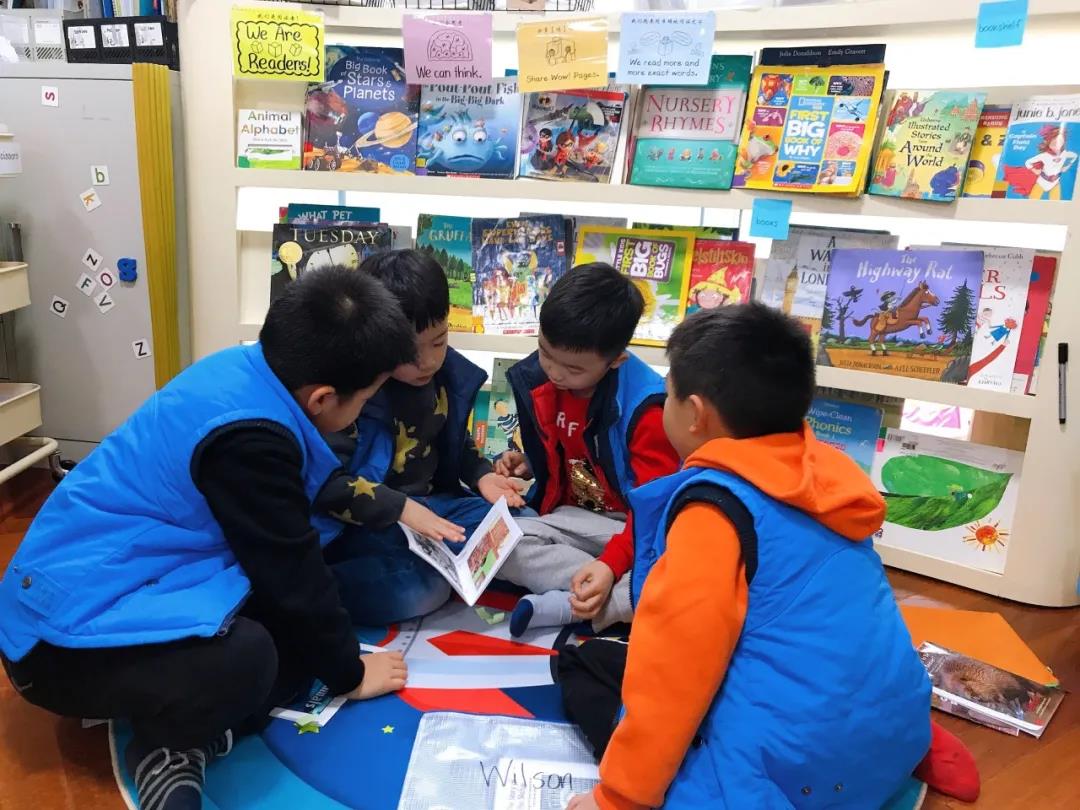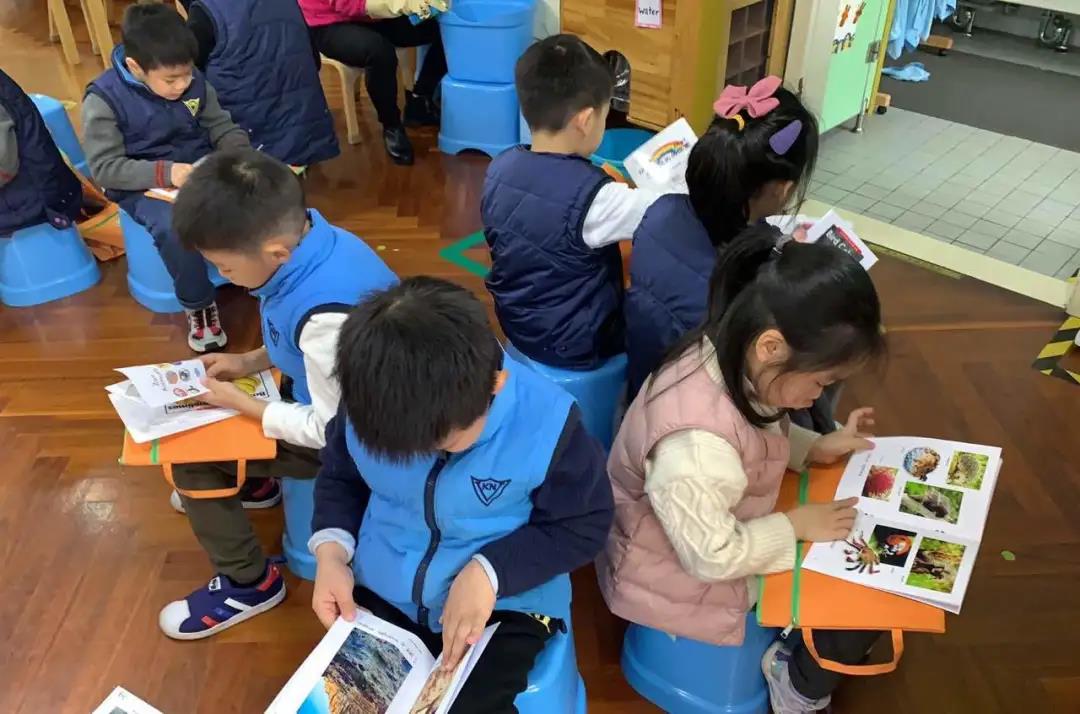 浸入式双语学习


Immersive Bilingual Learning

通过IB PYP超学科探究课程、常春藤哥伦比亚大学早期阅读项目、多元文化活动的开展和环境创设,在日常活动和课程中培养幼儿中英文双语听说能力、综合运用能力。

Through the IB PYP curriculum, the Columbia University reading program, the development of multi-cultural activities and creation of the learning environment, we aim to cultivate children's bilingual speaking and listening abilities with daily activities, comprehensively using and improving their abilities.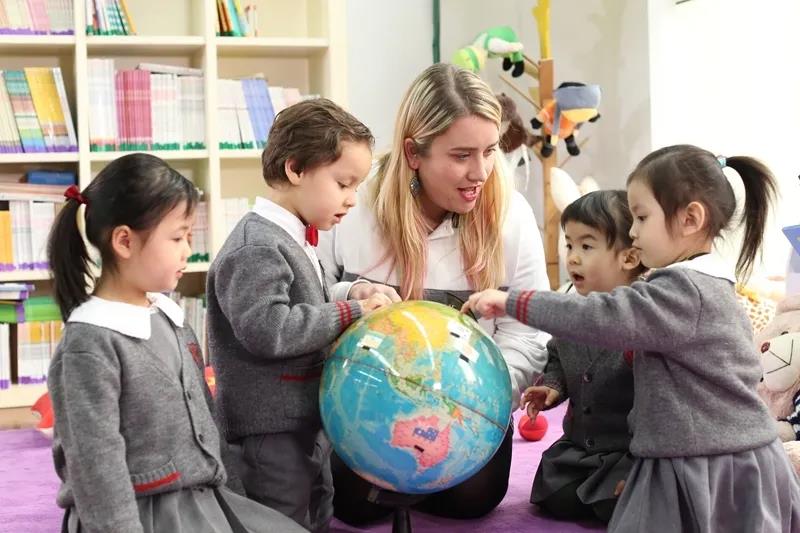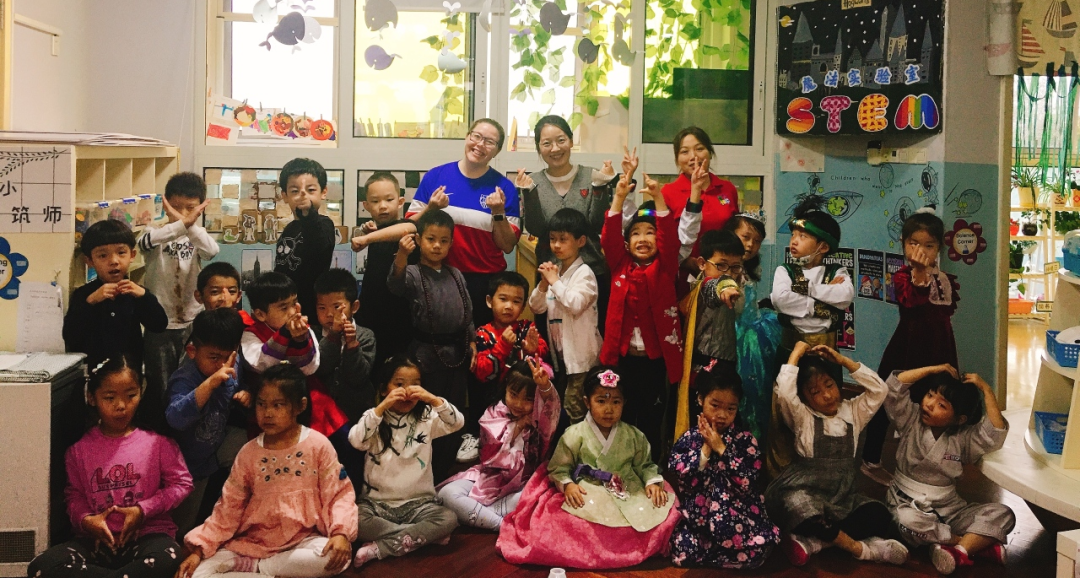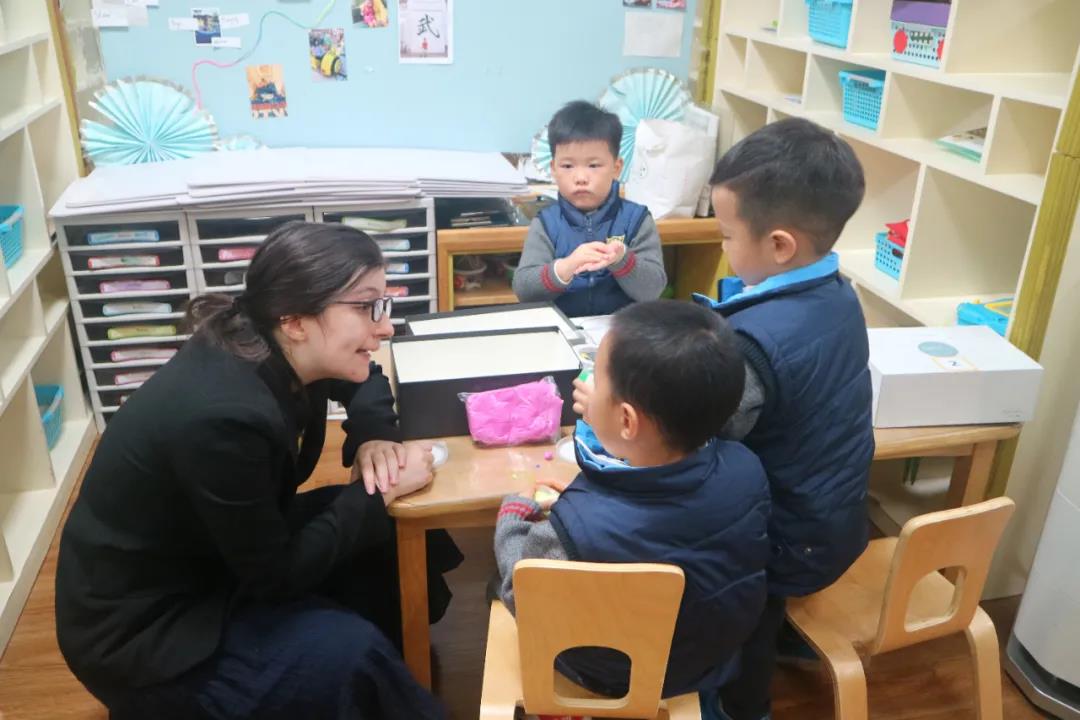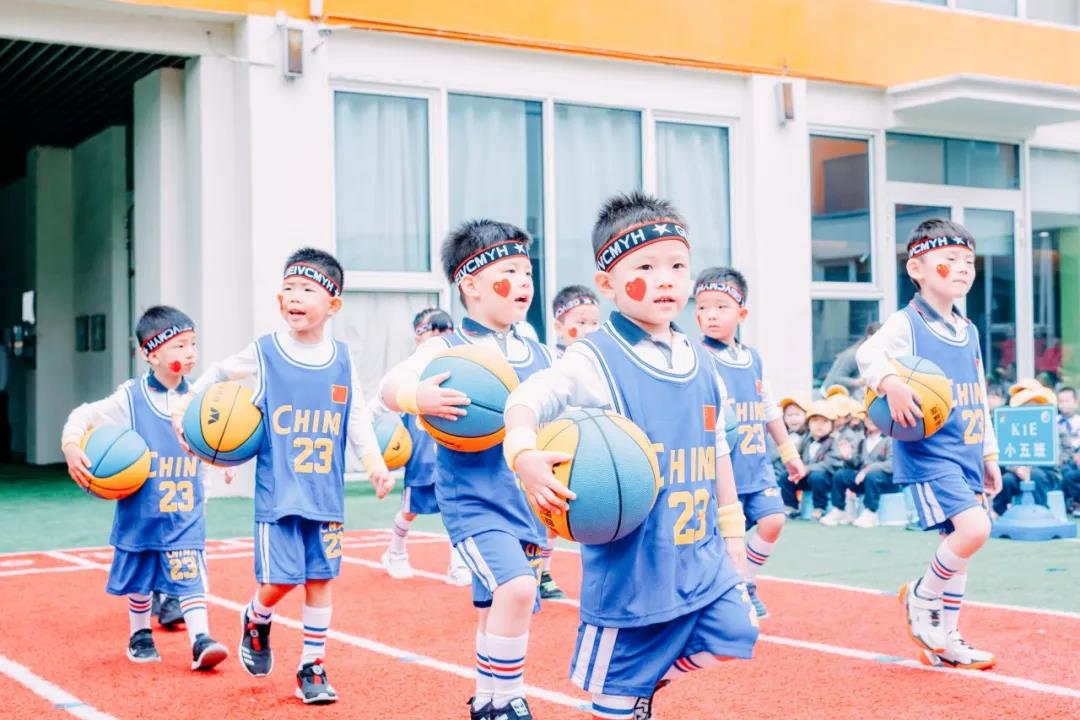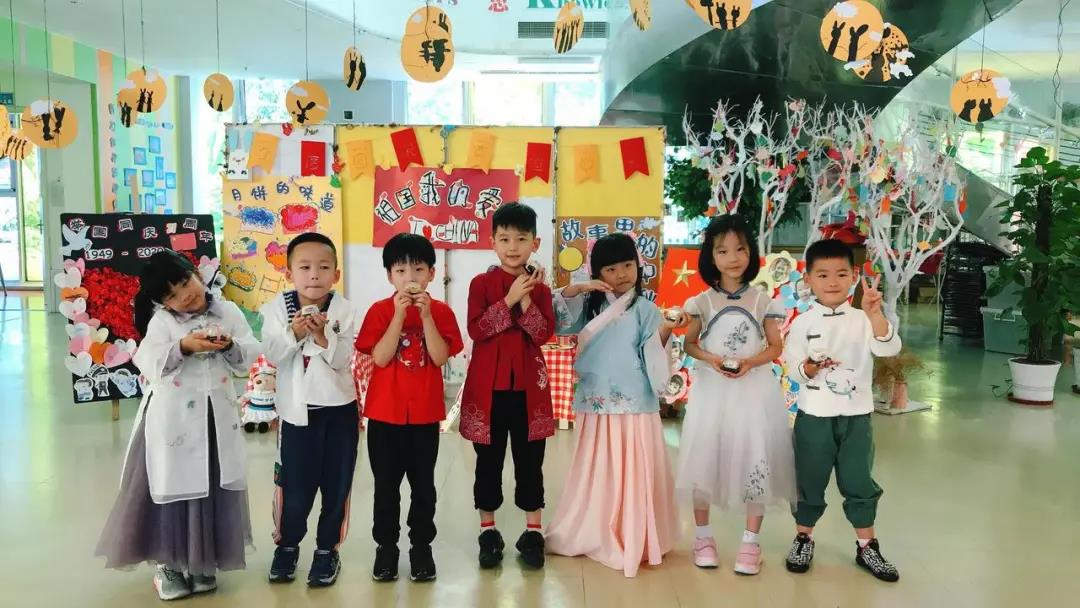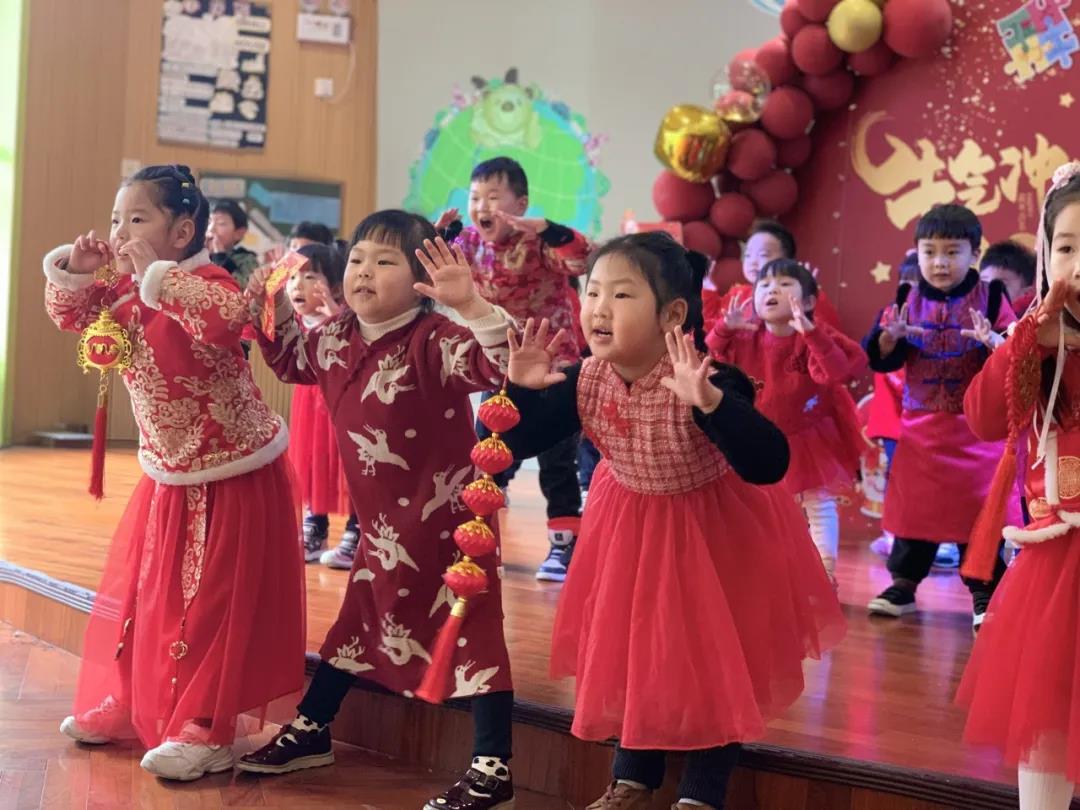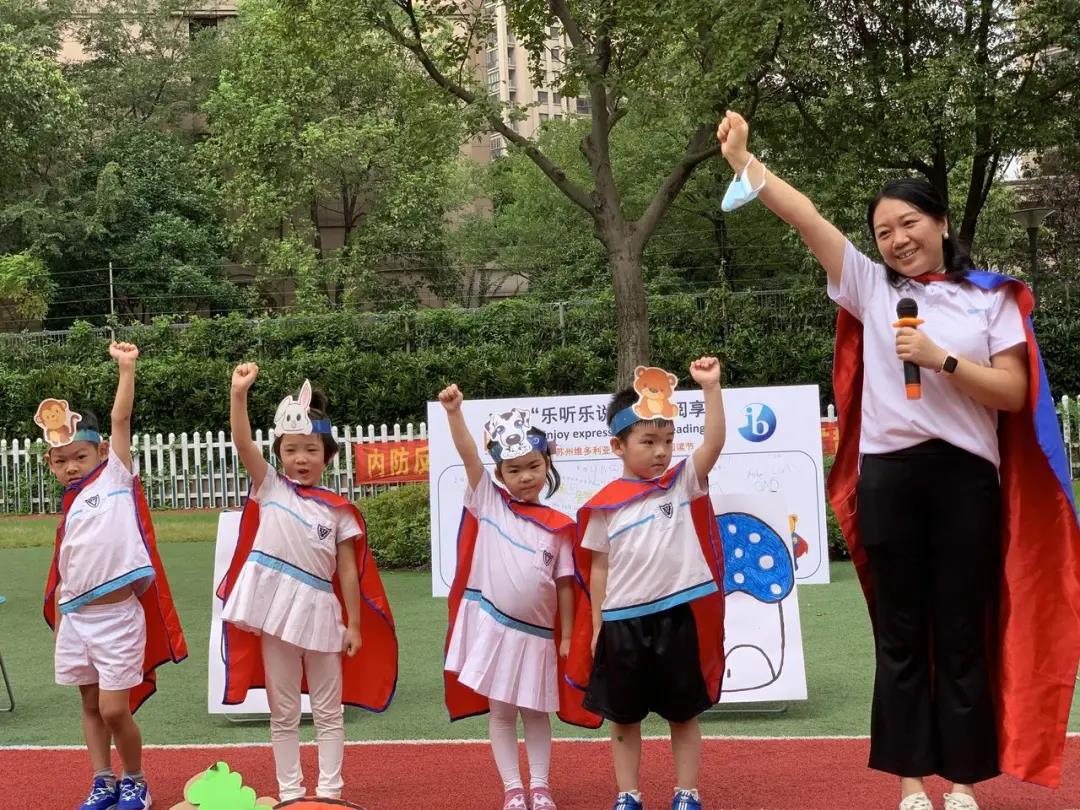 生活服务

Health and Safety Services

我们致力于创造一个卫生、整洁、安全的校园生活环境。幼儿膳食定量分析、科学的营养搭配与五常食堂的卫生标准,是营养健康的有力保障;严格的晨检制度、360度无死角的设施消毒、细致入微生活照顾,是降低常见病发病率,养成健康体魄的重要基石。

We are committed to creating a healthy, safe, and clean campus living environment. The combination of children's diet and nutrition, plus the high hygiene standards of our canteen, guarantee the strongest health and nutrition for our students. Daily physical examinations, full disinfection of all facilities, and meticulous life care practices are important cornerstones to reduce the incidence of common and highly infectious diseases, thereby promoting healthy development in children.