交通系统
transportation system"
小班年龄段幼儿对周围世界充满浓厚的兴趣,对新鲜事物具有强烈的好奇心。在超学科主题"我们如何组织自己"探究活动中,我们创设富有启发性的学习环境,激发幼儿天生的好奇心,以概念驱动课程,创设有趣、灵动的学习空间,践行玩中学。
Our little ones in K1 have been developing a strong interest and curiosity in new things. As we explore the transdisciplinary theme "How we organize ourselves," we aim to create an enlightening, interactive learning environment. We hope to foster the innate curiosity of young children with interesting, dynamic learning spaces.
01
各种各样的交通工具(形式)
There are many types of transportation.(Form)
汽车的轮子都有哪些功能呢?孩子们通过用车轮进行滚画,观察不同汽车花纹的变化,让孩子们发现原来不同的车它的轮胎印是不一样的。同时,老师引导孩子们车轮滚画时从不同方向滚动,发现轮胎方向的奥秘。
What do the wheels of a car do? By using wheels to paint pictures, the children observed the patterns in the tracks they left behind, allowing them to observe the differences for themselves. The teachers guided the children to experiment with rolling the wheels in many directions, encouraging them to explore mysterious patterns and different possible effects.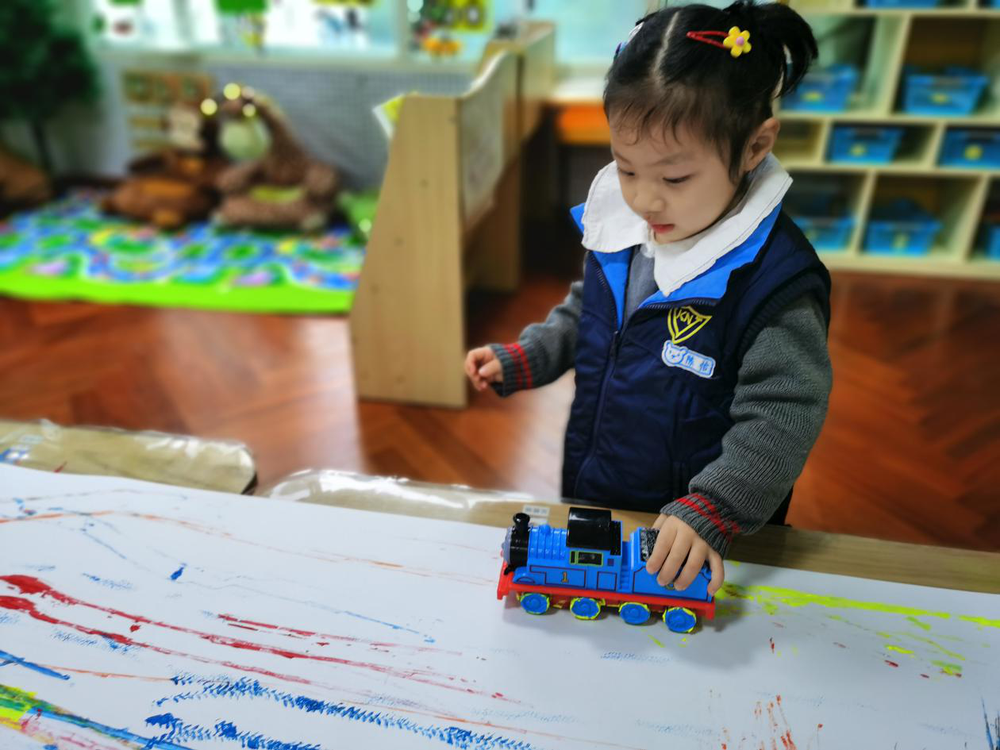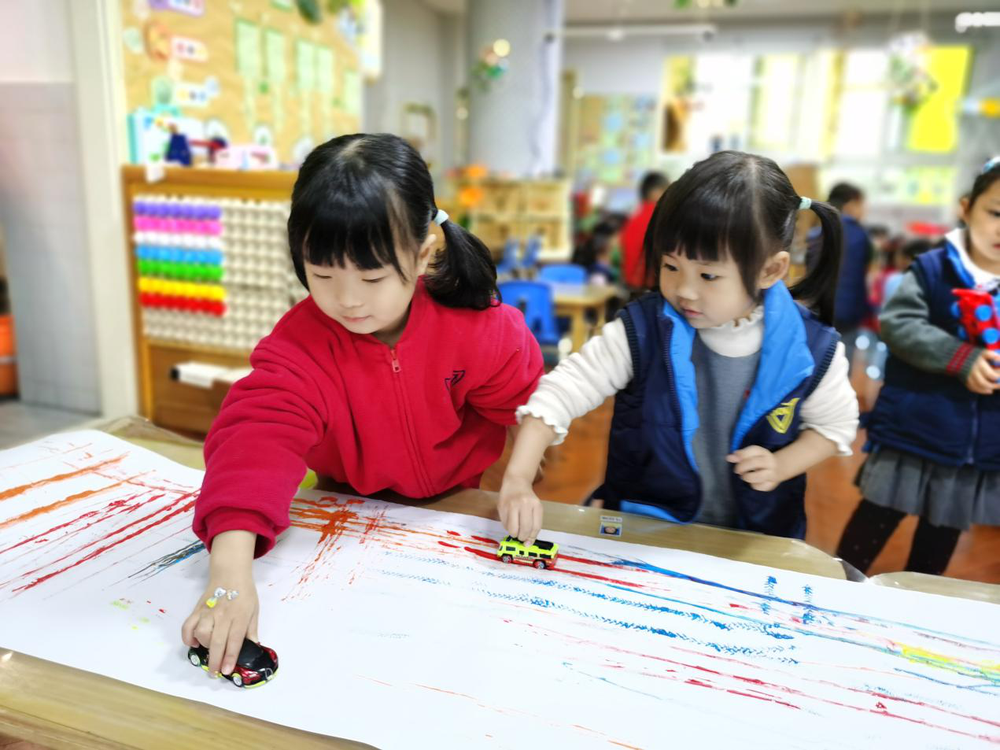 孩子们对于天空充满了好奇,当孩子们的想法和单元各种交通工具发生奇妙的火花的时候,我们决定带孩子们"乘坐"火箭去太空看看!瞧!我们一起动手制作了火箭。大家一起合作、分享,有的负责刷颜料;有的拼搭;有的装饰,忙得不亦乐乎,共同完成了属于我们的神奇火箭。
The children were curious about the sky and the stars, and that curiosity sparked a wonderful idea. We decided to go to space together by rocket! We would be able to see space! Look! We made a wonderful rocket together. We all shared responsibility for different parts of the project!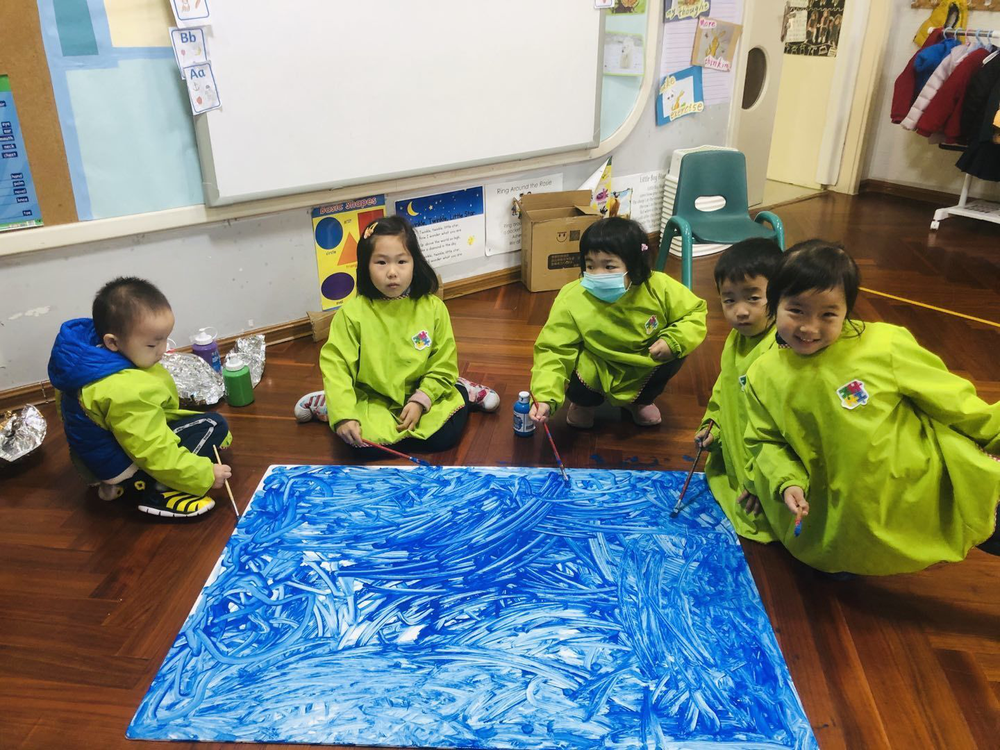 在乘坐火箭探索宇宙奥秘后,孩子们首先知道中国的"嫦娥5号"成功登陆月球啦!对能够飞上太空的交通工具产生了浓厚的兴趣,也想自己能够乘坐航天飞机去探索宇宙,于是孩子们使用纸杯、彩纸等材料制作了自己的"航天飞机"。
After taking a beautiful rocket to explore the fathomless void between the stars, the children learned that China's Chang'e-5 had successfully landed on the moon! There was a strong interest in the means of transport that could fly into space, and we wanted to be able to explore the universe on a space shuttle. The children used paper cups, colored paper and other materials to make a space shuttle of their own!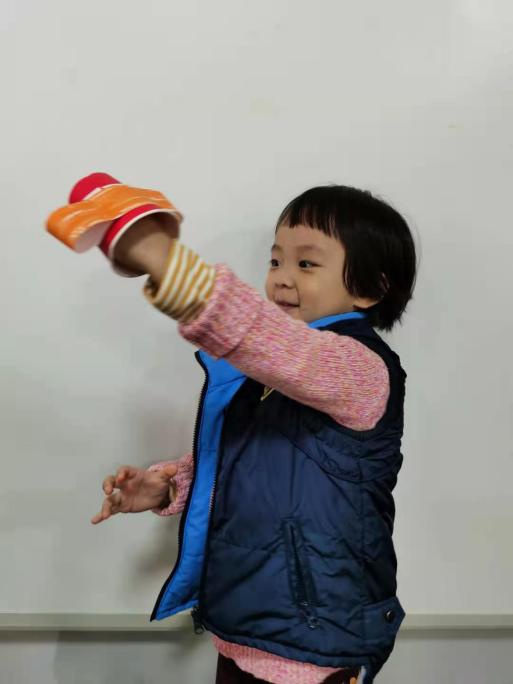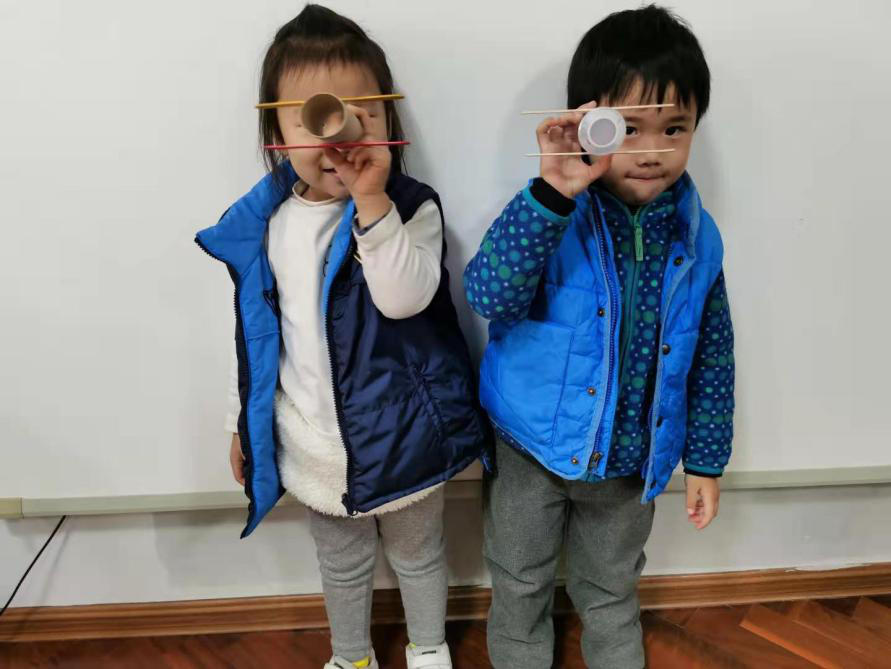 城市交通系统的作用(功能)

Transportation systems can be used in many different ways(Function)
在通过不同形式了解各种交通工具后,我们通过探究线索:城市交通系统的作用。开展了外卖VS快递的活动。小朋友们变身成为外卖与快递员,通过不同的形式运送物品,探索城市中的各种交通运输方式。
After learning about various forms of transportation, we explored the role of different transportation systems. We explored Takeaway food and Express package delivery. The children role played as delivery drivers and couriers, transporting goods in different forms and exploring various modes of transportation in the city.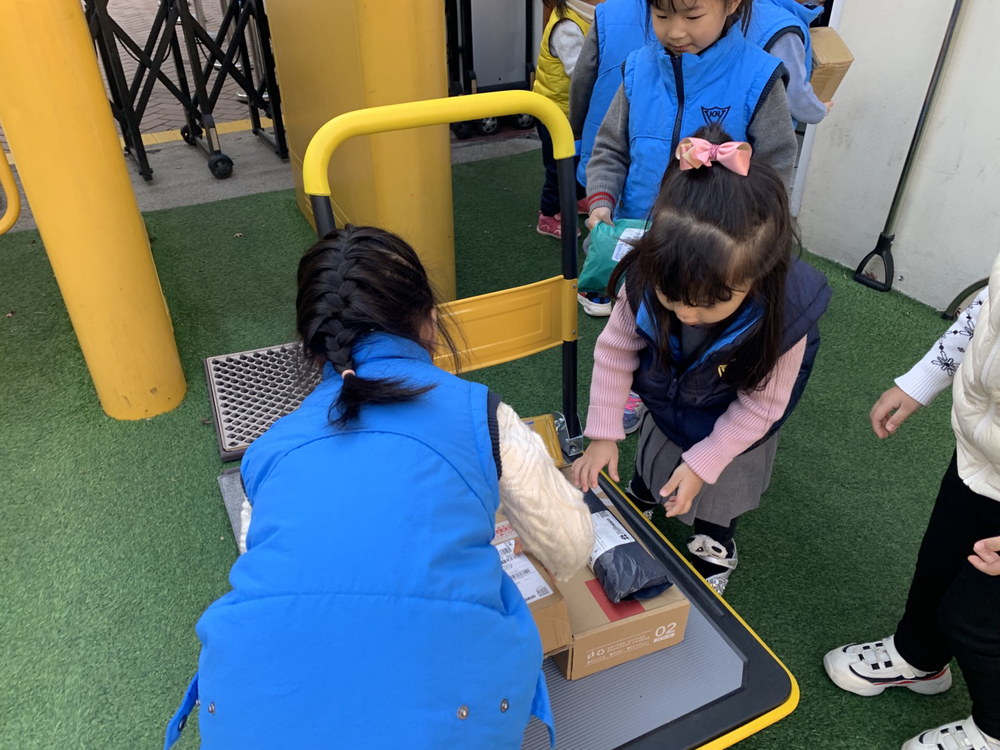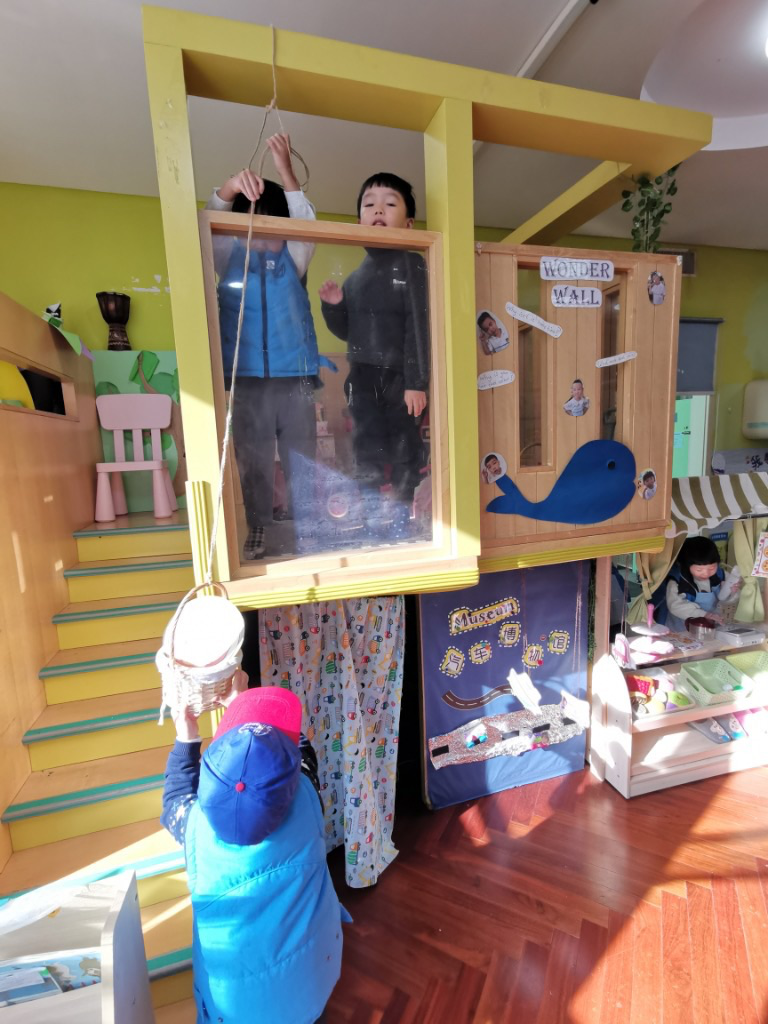 交通标志与我们的生活有着哪些联系呢?为了让孩子们对交通规则有更加深刻的认识,我们模拟真实情景,创设了马路、交通信号灯、各种各样的交通标志;鼓励孩子们在角色游戏的过程中,发挥自身能动性积极思考讨论,不同情况下车辆运行的各种形式,引导孩子们在"玩中学","玩中成长"。
How are traffic signs connected to our daily lives? In order to allow the children to develop a deeper understanding of traffic rules, we decided to use role play to simulate real situations. We included roads, traffic lights, and a variety of traffic signs.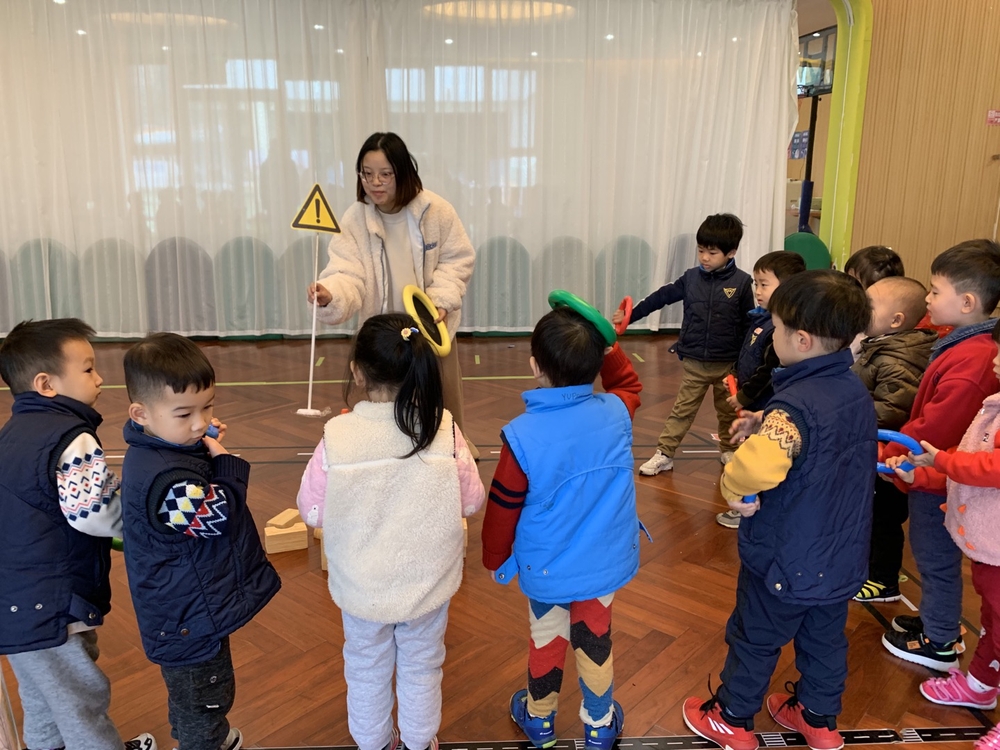 我们通过交通系统连接世界(连系)

We use transportation to connect with our world.(Connection)
叮叮当~叮叮当~听说圣诞老公公有一个神奇的交通工具,长长的,大大的,可以去到每一个小朋友的家里,相信小朋友们都猜到了吧,是雪橇。相信圣诞老公公坐了我们制作的雪橇,一定能跑得飞快!
Jingle Bells, Jingle bells! We heard that Father Christmas has an enchanted sleigh, pulled by majestic reindeer with velvet antlers and flowing manes! A magical means of transport that can go to every child's home! The Reindeer must be able to run incredibly fast, and Father Christmas might like to use the sleighs we made.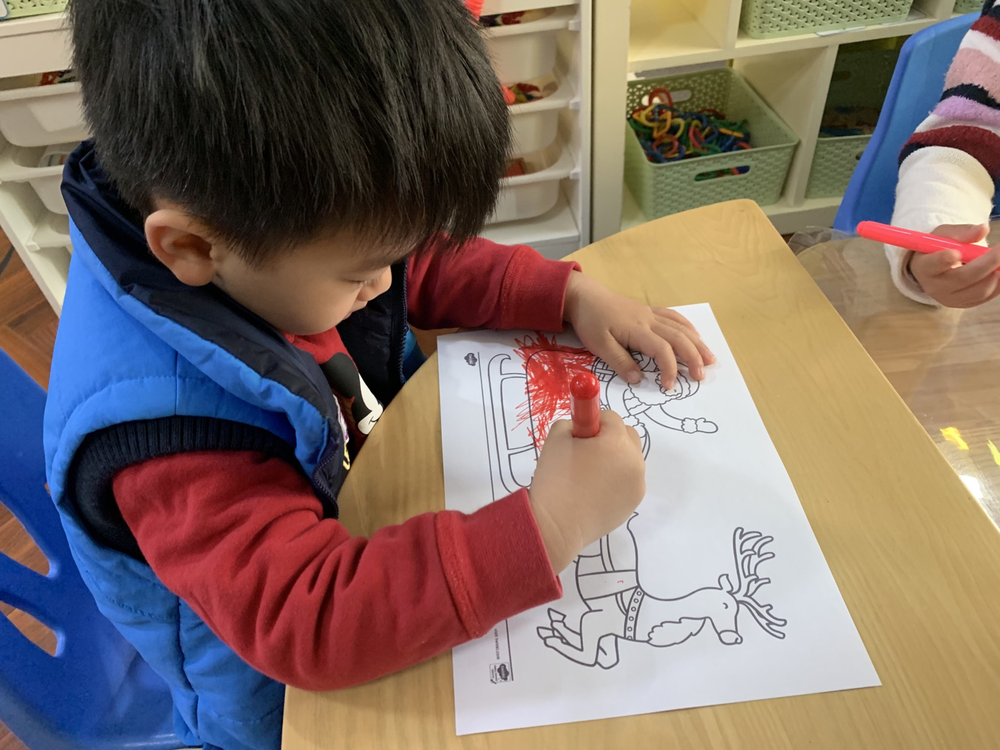 听说汪汪队遇到麻烦了,需要我们出发救援。孩子们通过变身成为救援队,选择合适的交通工具去不同地方帮助汪汪队,孩子们在活动中,了解了各种可以用作救援的交通工具如:消防车,救护车,救生艇等交通工具,初步感知不同交通工具与人类的连系。
The Paw Patrol is in trouble and needs us to go to the rescue. Children divided into rescue teams, choosing an appropriate means of transportation to help the Paw Patrol out in different places. In the activities, children learned about a variety of vehicles that can be used to provide rescue services, such as fire trucks, ambulances, lifeboats and other means of transportation.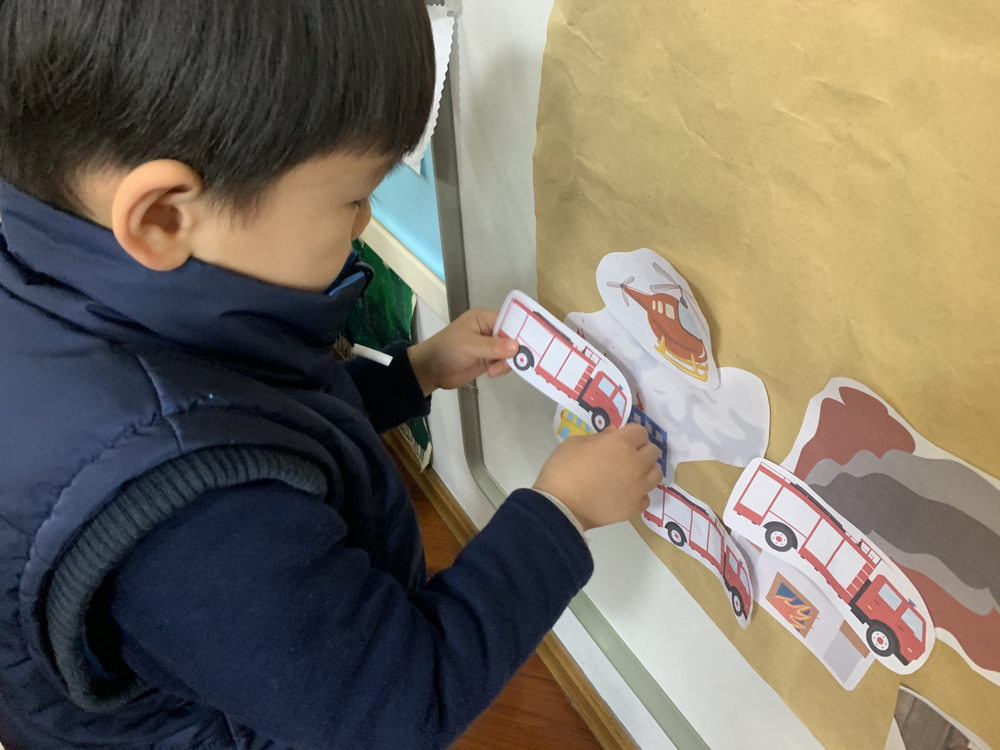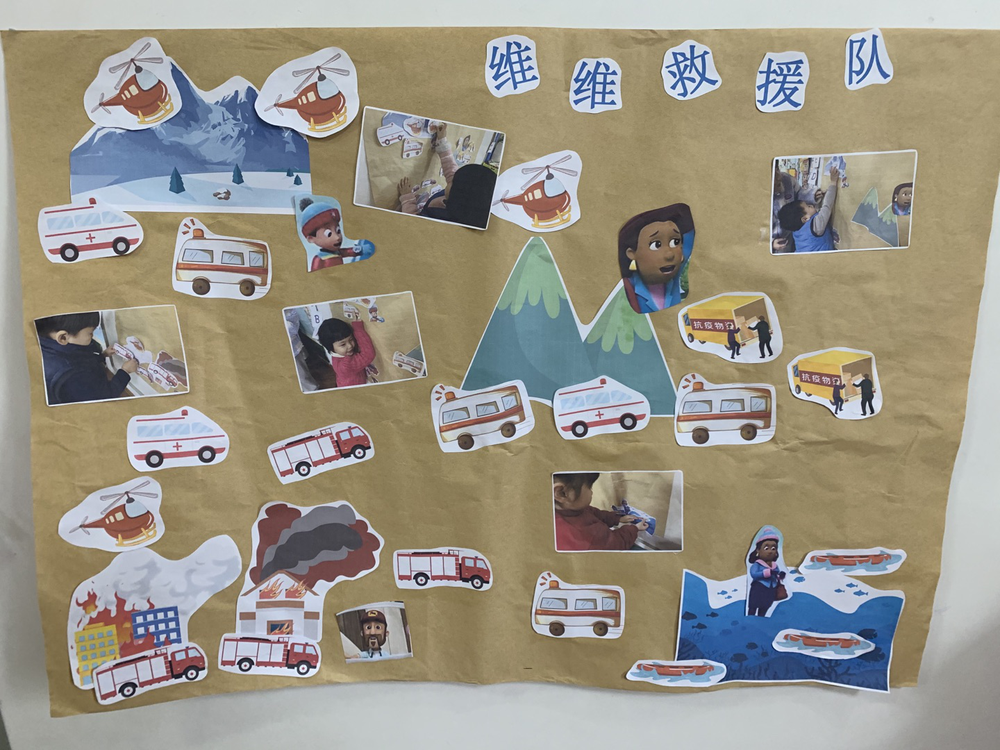 交通系统连接世界,我们的生活离不开各种各样的交通工具,小朋友们以游戏的形式巩固交通规则,体验不同的交通工具并根据距离的远近选择适当的交通工具进行去各个城市参加森林集会,感受各个城市的特色。我们到底去了哪些城市呢?让我们一起来看看吧!
Transportation systems connect the world. Our lives are inexorably connected with the transportation systems that we use every day. The children experienced this through participating in a collection of games. Not only did they have a chance to consolidate their knowledge of traffic rules, but they were also able to explore a variety of transportation systems in context. They choose different, appropriate means of Transportation between cities depending on the distance they would have to travel. When they arrived at their destination, they were able to immerse themselves in the character of each city. Which cities have we gone to? Let's take a look!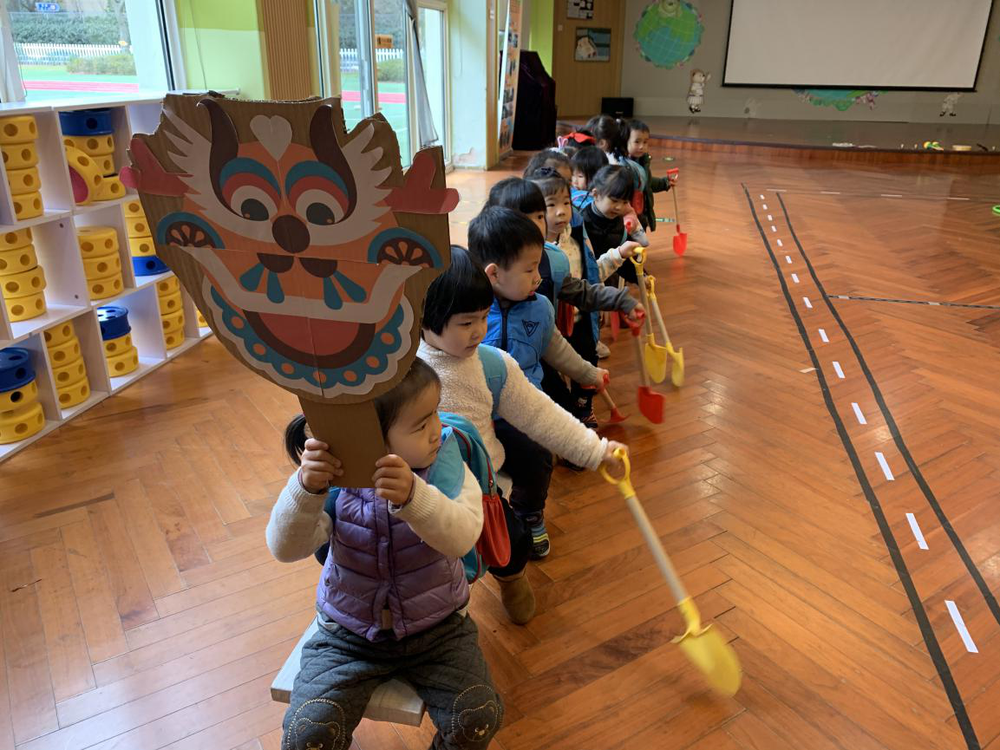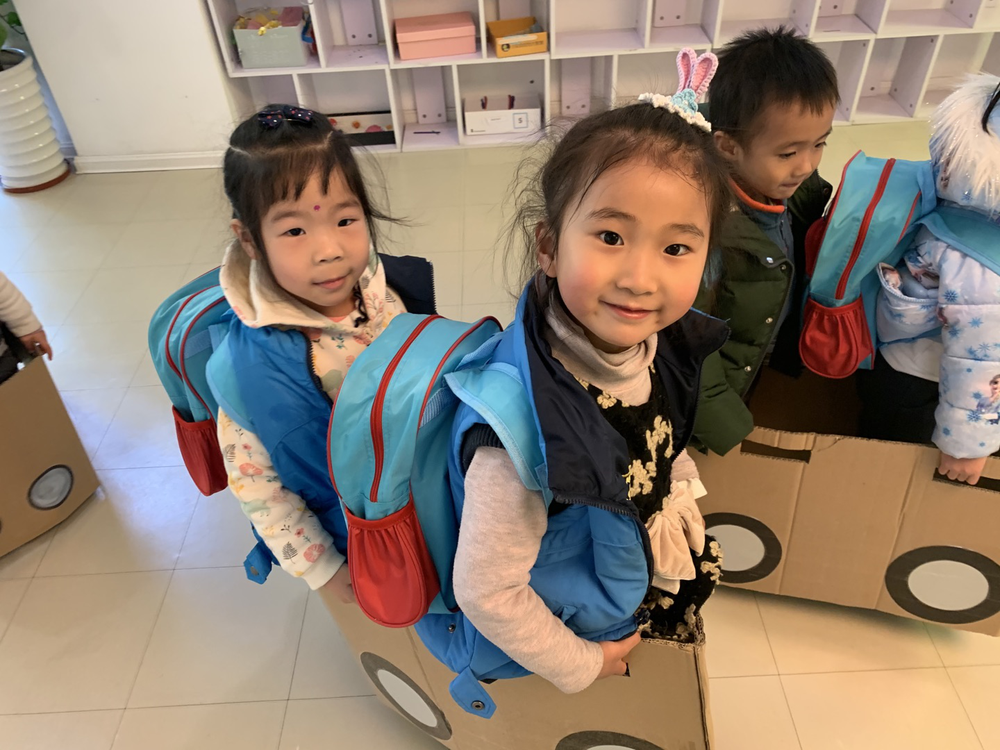 利用概念能帮助幼儿在活动中将已有知识和经验加以整合,幼儿能更好的将这些理解运用到实际生活中去,交通系统单元即将结束,让我们一起期待下一个单元吧!
The IB concepts we studied can help young children to make best use of their knowledge and experience. After integrating that knowledge into our activities, we hope the children will be able to apply their understandings of these concepts to real life. The transportation system unit is coming to an end. Let's look forward to the next Unit together!