Jingle bells, jingle bells,
jingle all the way….
新的一年即将到来,周围的一切都在默默的改变,唯一不变的是我们身在维多利亚,感受到的关爱和温暖。
We are coming to the end of a year with many new changes, but Victoria has remained the same welcoming warm place we know and love. This week we celebrated the winter festival with our teachers.
圣诞老人来了,来看看我们做了什么吧!
Santa came to talk with some of our English teachers who told us all about the celebrations in each grade. Come and see what we did!

在12月21日冬至开始的那一周,K1开始了一系列的冬季节日活动。老师们用尽全力为全园的孩子们策划了一次"冬日仙境"体验。这个计划就像冰雪融化的水一样流进了每一间教室,在这里我们享受着冬日里难得的温馨。

On the week commencing December 21st, the solstice of winter, K1 launched itself into a flurry of winter activities. The teachers had put a big effort into planning a "Winter Wonderland" experience for the whole school, and K1 was excited to break the ice on the first day. The plan was as solid as densely packed frost. But like the blazing summer sun, a new situation forced our teachers to adapt their plans. We went flowing back to our classrooms like melted-water, there to enjoy the winter activities hibernating in warmth and comfort.


我们从画冬天开始,用灵巧的手指在树上和地上点画雪花,创造出美丽的冬日景色。用胶水和白色纸条简单的制造出漂亮的雪花。我们用棉花为圣诞老人做了一束大大的,白白的胡须。圣诞老人的胡子就像蓬松的雪和云。孩子们正在体验着不同材料的质地,有趣地将这些发现运用在艺术创作上!

We began with the task of painting winter. Students used their fingers to paint snow on the trees and the ground, creating images of wintertime. Some of us created snowflakes using a simple method, getting our fingers sticky with glue and using strips of white paper to create the snow. Some of us used cotton wool to create a big, white, fluffy beard for Father Christmas. We think that Santa's beard is like fluffy snow and clouds. We are learning about textures and how different materials have different properties that can be fun to use in art and design!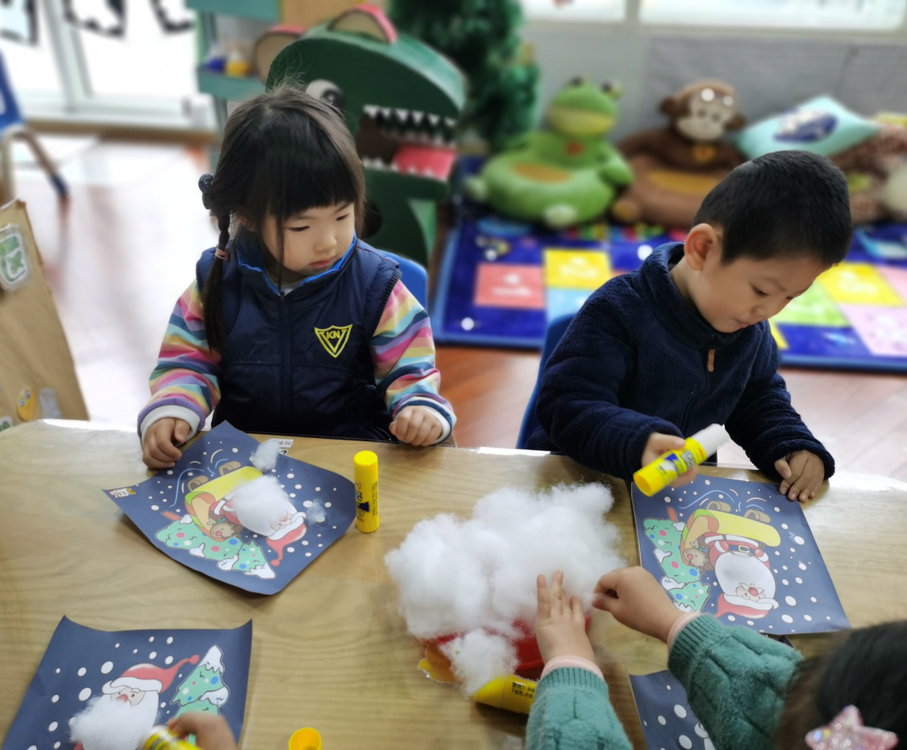 我们找到不同的方法来制造小树,把色彩斑斓的碎纸片粘在一起,探索不同的材质、颜色的材料,把它们巧妙的进行组合。我们还做了漂亮的纸链,用它们来表达连系的概念,通过团队合作的方式把所有人的努力连接在了一起,用合作的方式创造了一件特别的作品!
Some of us were able to find different ways to make trees, sticking together big pieces of colourful paper, exploring how different forms and colors can come together to represent different images. Some of us made beautiful paper chains. We used them to express the concept of connection, and by using teamwork to connect all our effort together, we created something that was very long and impressive!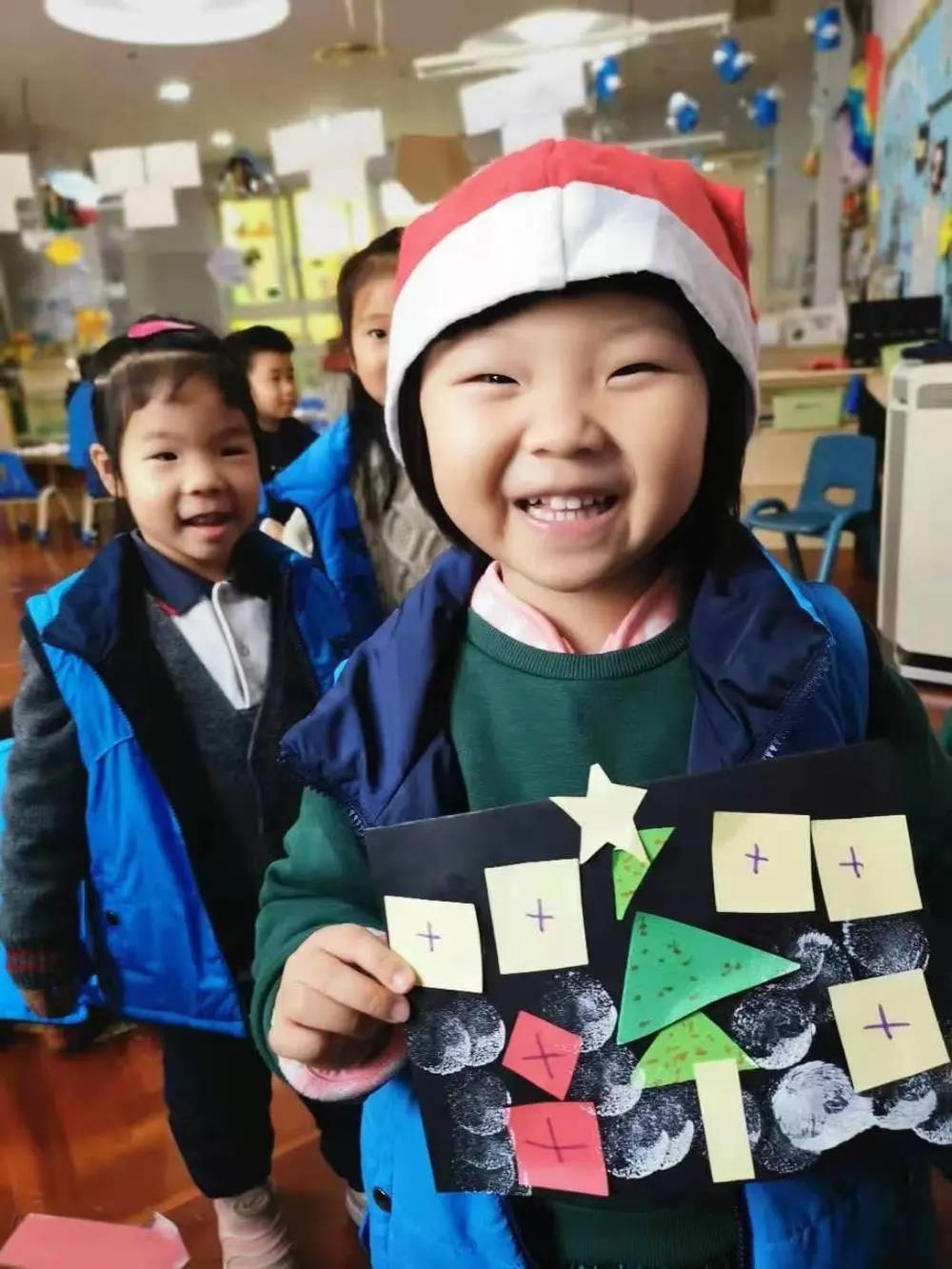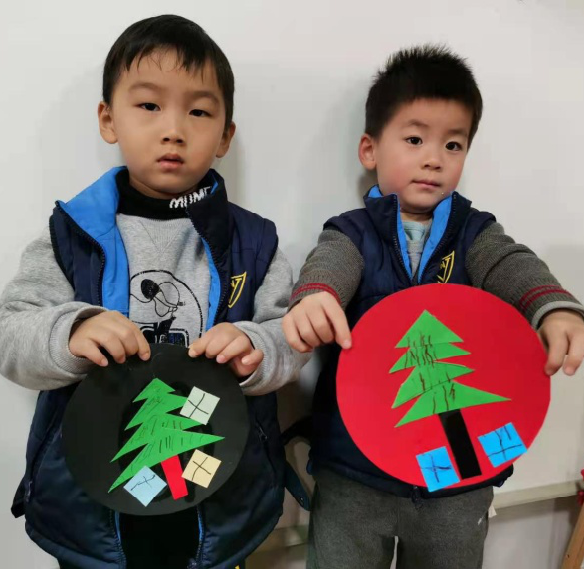 我们装扮起自己,在冬天里唱歌跳舞,舒展着我们身体,运动让我们充满了力量。
We dressed up in different costumes and sang songs of winter. Our voices carried out like the howling song of the North wind. We moved our arms, legs and bodies with the energy and passion of snow flurries!

在这个欢度节日的时刻,中班的宝贝们也在享受着各项有趣的活动。游戏和探究学习相结合,创造出丰富的互动式体验。孩子们沉浸在节日的欢乐中,他们真正的开始享受冬天了。

During this time of festive cheer our K2 grade level have been enjoying and participating in lots of winter holiday activities. These activities have blended both play based and inquiry based learning to create a wide variety of fun, engaging and interactive learning experiences. The aim was to immerse the children in a festive environment in order for them to really experience and enjoy the winter holiday. The teachers worked hard to think of some fun activities that were appealing to a whole spectrum of different learners, being careful to engage children at their level whilst providing a meaningful learning experience.

用各种不同的材料装饰圣诞树,创造出一幅唯美的冬日景色。孩子们表现出极大的创造力,并在色彩的选择和表达以及艺术鉴赏上做出及时的反思。学生们制作了一种节日的圣诞装饰品和金属丝,可以放在圣诞树上装饰他们的房间。在这项活动中,他们充分利用了自己的精细运动技能,同时也证明了自己是一个好的探究者!

Students decorated tree's using a variety of different materials to create a winter scene with a beautiful image of a winter tree. They demonstrated great creativity and showed themselves to be reflective in their choice and expression of colours and artistic flair. The students made a festive Christmas ornament and tinsel that could be placed on a Christmas tree and to decorate their room. In this activity they showed great use of their fine motor skills and also demonstrated themselves to be good inquirers. Inquirers who used a wide variety of materials to make interactive art!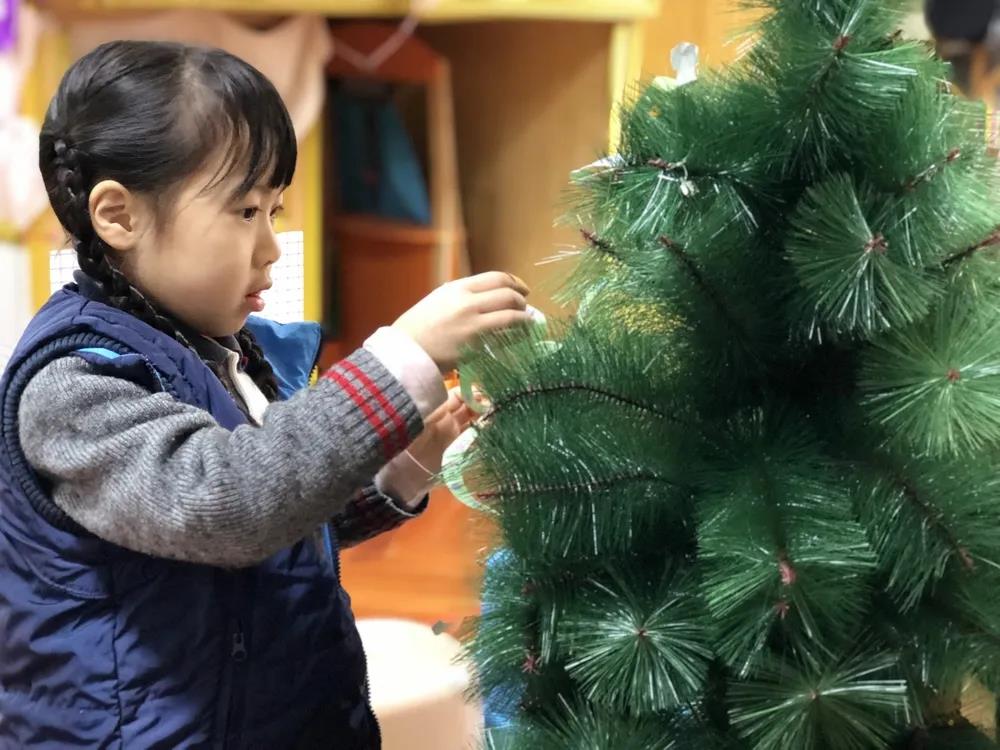 Children dressed up in their most festive outfits to get some fantastic Winter photos! They showed great spirit and risk-taking in their choice of outfits. They also communicated well amongst each other throughout this activity and also got a chance to practice their role-playing skills!
孩子们大胆的猜想着自己的角色,并装扮起来。在整个活动中,他们进行了良好的沟通,丰富了角色扮演的经验。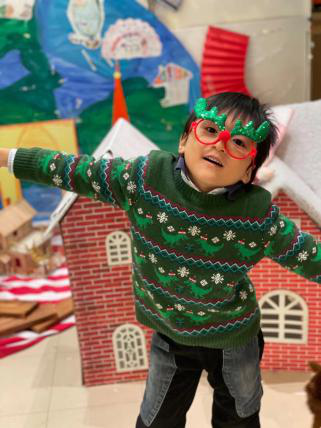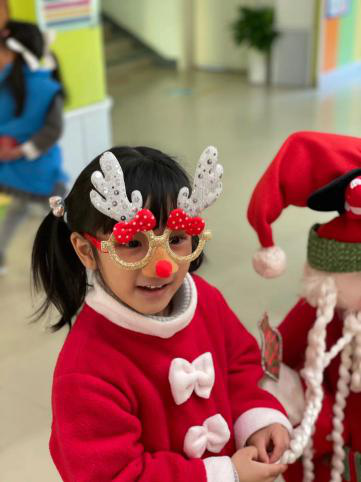 我们研究了雪花的细节,创造了属于自己的雪花。雪花艺术、闪闪的魔法瓶、制作姜饼人,孩子们在活动中得到了很多创造性的乐趣。老师和孩子们开启了阅读者之旅,聆听着冬季里关于圣诞老人和小雪人的故事。
We studied the details of a snowflake and created our own through beautiful art. From snowflake art and capturing magic in a bottle to cutting cookies, our K3 children had a lot of creative fun during our winters holiday. We went on a literacy journey with Teacher Mark and Teacher Leah, exploring winter stories and discovering characters like Santa and some snowmen.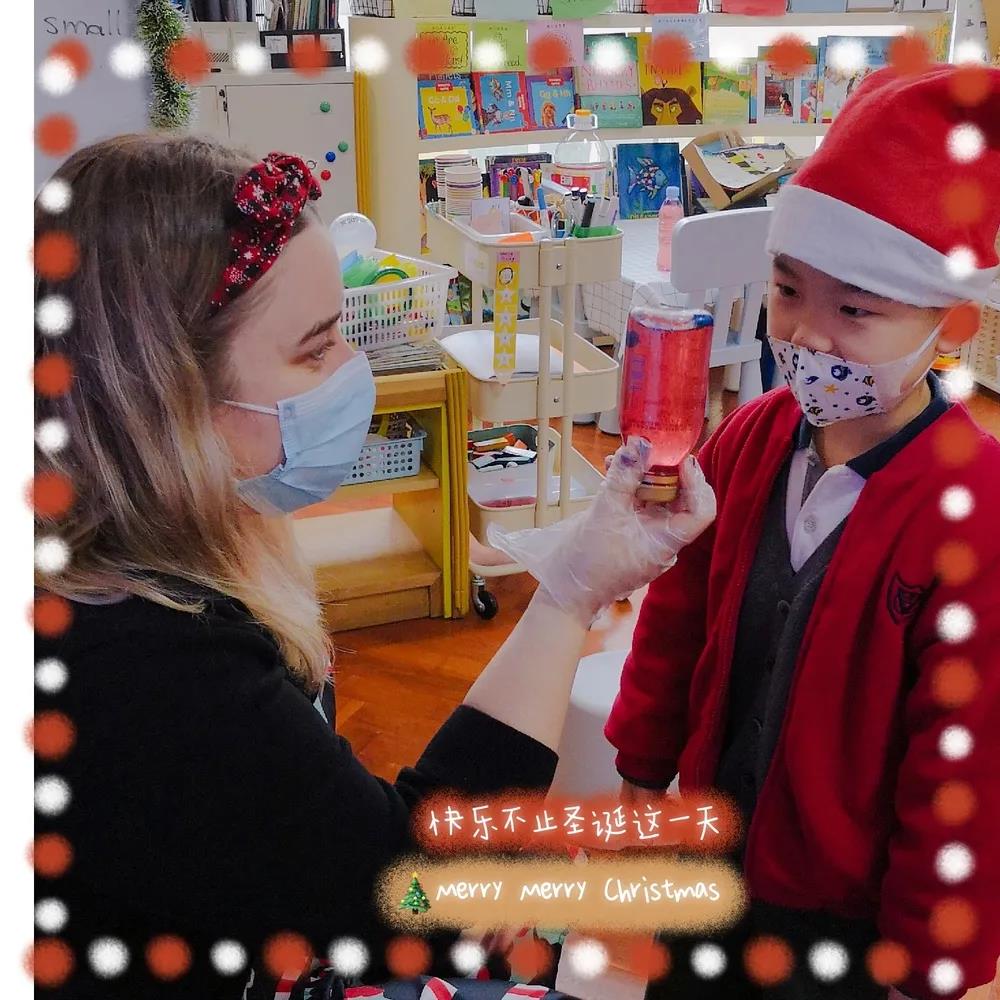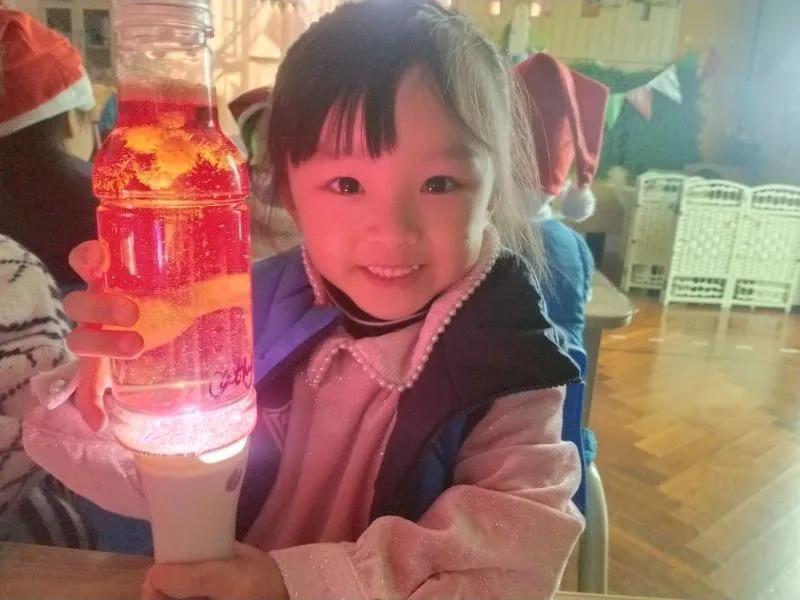 制作饼干的主题是本周最受欢迎的!我们研究了姜饼人的故事,读了一首关于我们最喜欢的饼干的诗,然后在教室里自己做饼干!我们希望他们不要像姜饼人一样逃跑!平安夜是最好的一天!我们举办了舞会,面部彩绘和一部圣诞电影。
The theme of cookies was a big favourite this week! We studied the story of the gingerbread man, read a poem about our favourite cookies before we made our very own cookies in our classroom! We hoped they wouldn't run away like the gingerbread man! Christmas eve was the best day! We had a FREEEEEZE dance party, face paints and a Christmas movie.Happy Holidays from K3!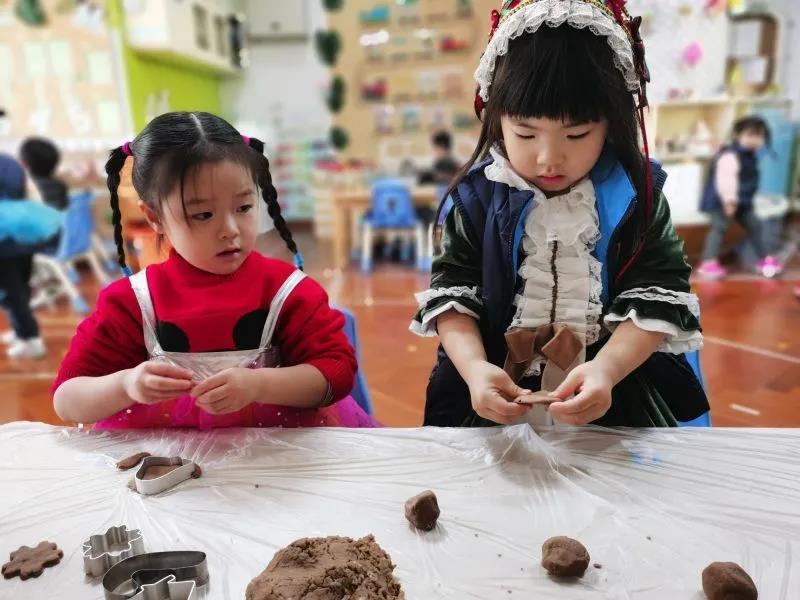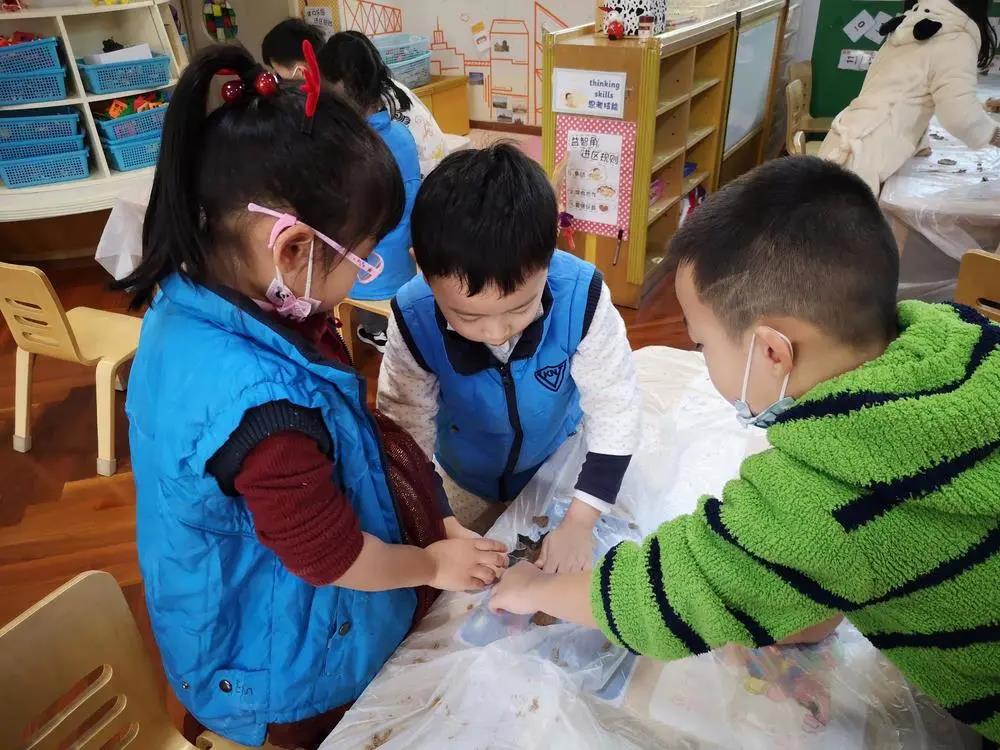 这真是一个美好的节日!孩子们一直在忙着创作艺术,玩游戏,完成手工作品!我们营造了一个充满节日气氛的课堂环境。孩子们学习树木的轮廓和画雪景。他们还制作了漂亮的装饰品来装饰我们的圣诞树。一起用面条、粘土和一些木棍建造了最高的"姜饼"房子。一组人甚至做了一个"龙屋"!整个星期,我们探究了有关姜饼人的好多知识!大家试着制作自己的姜饼人书籍,将他们的英文和UOI作品与一个经典的节日故事联系起来。最后在平安夜,我们做了姜饼饼干,举行了一个节日舞会,在一个瓶子里捕捉到了魔法!,孩子们和朋友一起享用了一顿特殊的节日大餐。
We have had a wonderful week celebrating the holiday spirit in K3 with our Teachers, Sarah and Wendy! The students have been very busy creating art, playing games, and completing hands-on activities! We began the week by creating a festive classroom environment. Students studied tree silhouettes and painted snowy winter scenes. They also made beautiful ornaments to decorate our classroom Christmas tree. Table groups worked together to build the tallest "gingerbread" house they could with noodles, clay, and a few wooden sticks. During this challenge, students had the opportunity to express their creativity. One group even made a dragon house! Throughout the week, we have learned a lot about The Gingerbread Man! Students have been making their own gingerbread man books, connecting their English and UOI work with a classic holiday story. Finally, we saved the best for last! On Christmas Eve, we made gingerbread cookies, had a festive dance party, and even captured magic in a bottle! Students shared lunch together at a long community table and enjoyed a special holiday meal with their friends.