大班"世界美食节"活动
K3 PYP Transdisciplinary theme
"Where we are in place and time"
——World Food Festival
我们在旅程中体验不同文化

Journeys allow people to experience different cultures.
在IB-PYP"旅程"探究单元中,我们通过发现不同地方的音乐、食物、语言和建筑等方式支持孩子主动发现、探索世界各地的文化。10月16日,维多利亚幼儿园大班组的小朋友们和老师在一起开展了缤纷精彩的世界美食节活动。
During our inquiry into where we are in time and place, we encouraged the children to explore and learn about cultures around the world. They discovered new music, food, language, architecture, and animals from different countries. On October 16th, our K3 children and teachers celebrated world foods by having our very own World Food Festival.
(由于疫情防控要求,此次活动以班级为单位,家长参助均提前出示了苏康码,并佩戴口罩手套。)
(Due to the epidemic prevention and control, this activity was organised by each individual class. All parents presented their green health code and wore masks and gloves.)
当天早上9点多,大班各个班级就忙碌起来,摆放桌椅、铺上桌布,将教室布置得温馨舒适。家长参助们也开始在校门口等待家长们送来的美食,"世界美食节"就要开始咯!教室里都飘散着好闻的食物气味,下面就带大家去现场感受下吧~
At 9 o 'clock in the morning, each K3 class got to work: putting out tables and chairs, spreading tablecloth, and arranging our classrooms to be more comfortable. Some of our parents also began to wait with the foods at the school gate as our "World Food Festival" was about to start! The classrooms were filled with delicious food smells. Let's take a look at some of the amazing dishes we prepared!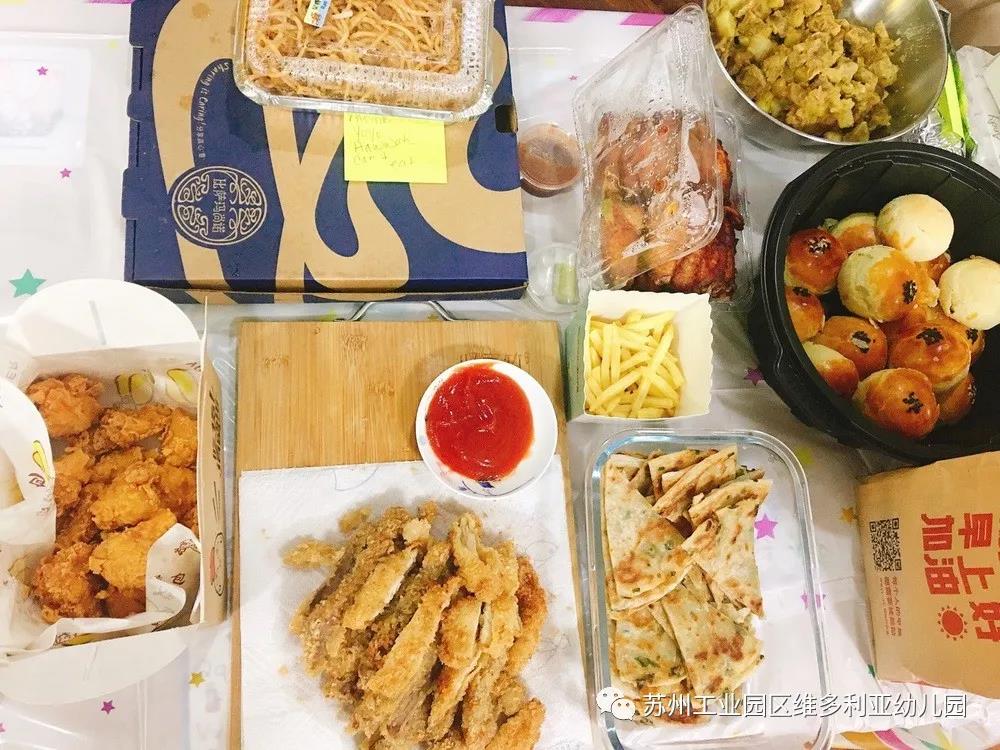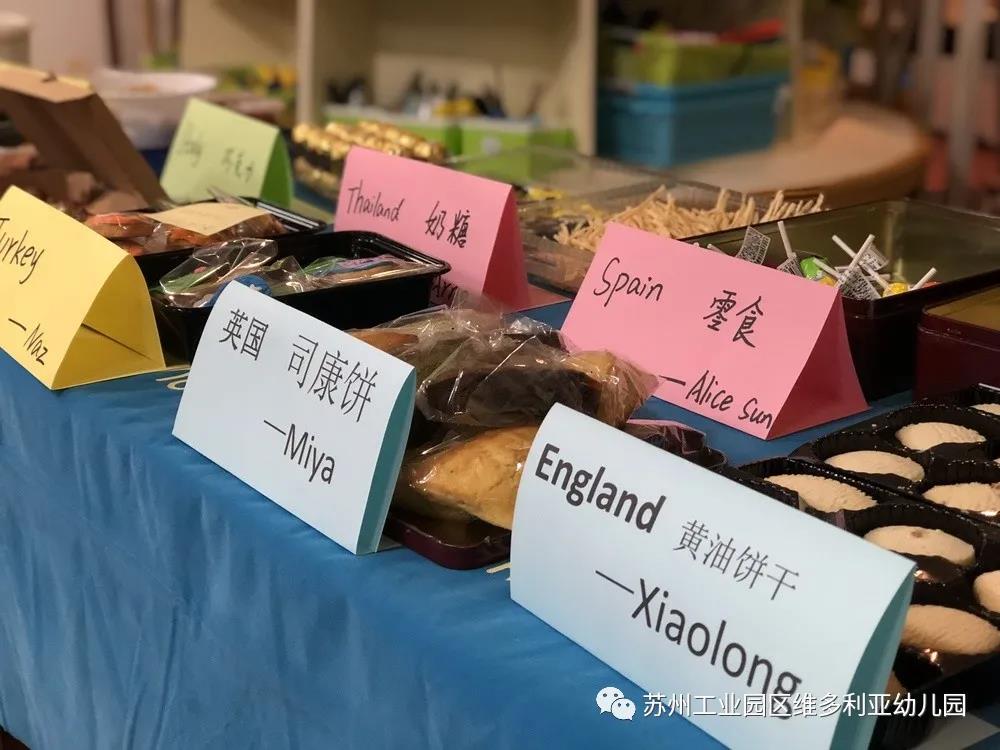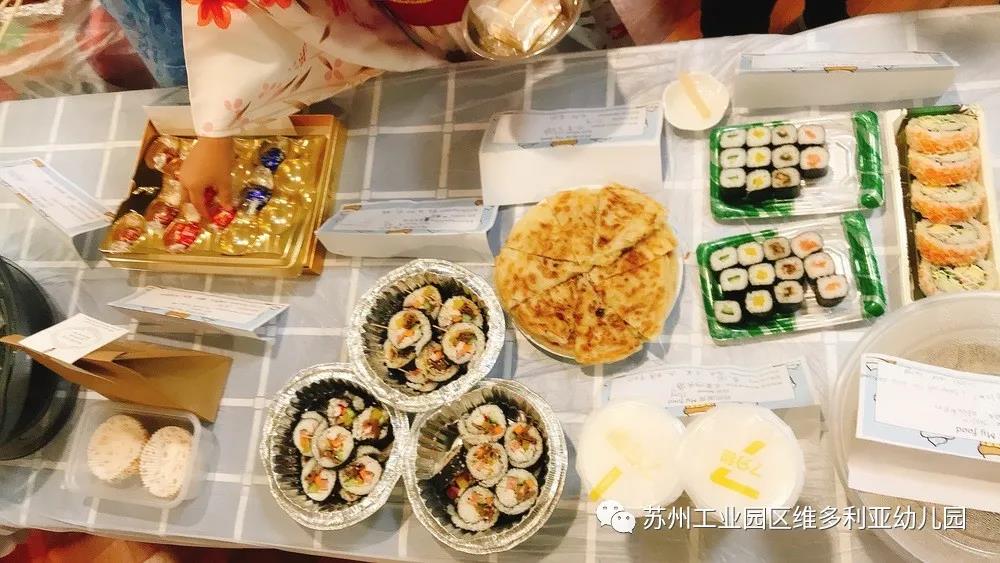 从古至今,不分国家、不分种族,食物都能让整个世界的联系变得更加紧密,而孩子们最无法抗拒的也一定是美食啦!当世界各地的美食汇集到一起,韩国的年糕和紫菜包饭、印度香甜的飞饼、意大利的披萨、日本的和果子和寿司、英国的司康、泰国的椰汁西米露等等,当然还少不了是中国美食,包子、锅贴、面条、水饺和各色馅料的糕点都让人垂涎欲滴。大班的孩子们自主选择,品尝美食,在活动中体验着分享带来的快乐,真是一次特别的美食之旅哦!
Throughout history, food has connected the world regardless of who we are, and food is most irresistible to children. Food from all around the globe came together for this fun celebration! Korean rice cakes, Indian roti, Italian pizza, Japanese sushi, British and Irish scones, Thai coconut tapioca pudding and much more! Of course we also saw our own local cuisine of Chinese dumplings, noodles and many sweet cakes. The children chose what they made and chose what they tasted and everyone had a tasty, fun experience!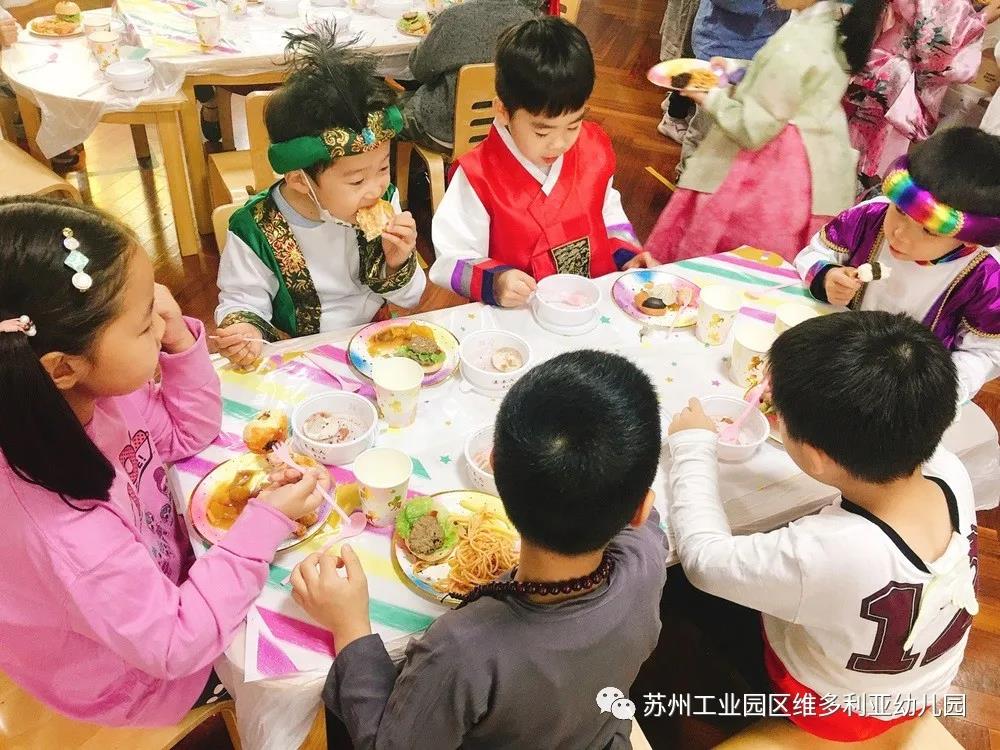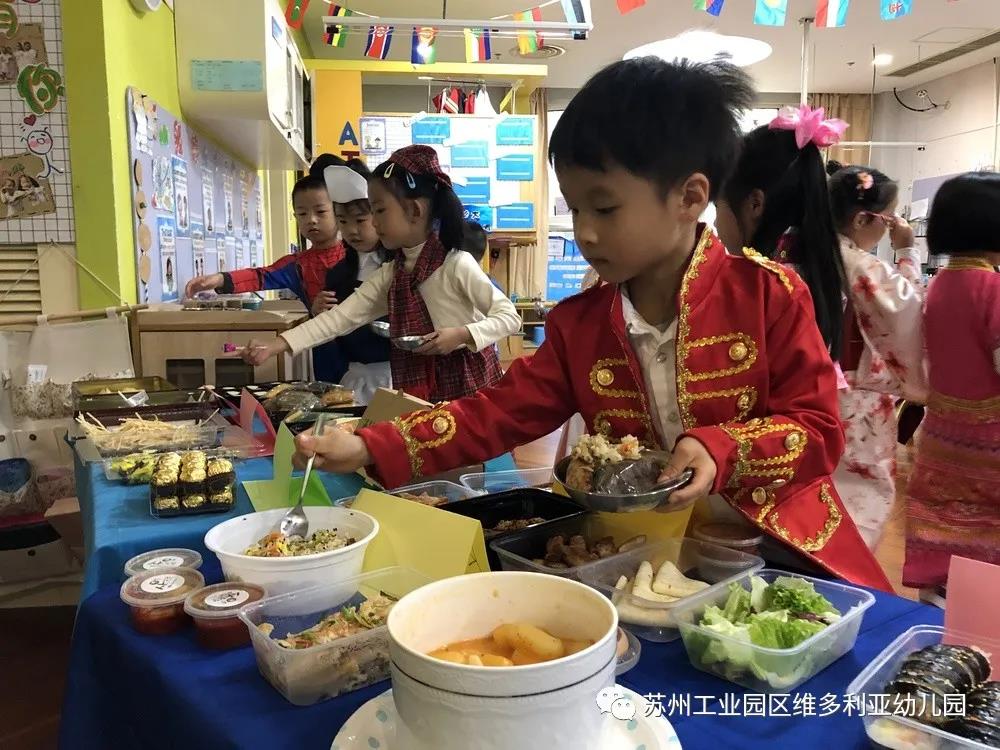 美食节活动当天正值第40个世界粮食日(World Food Day)。让孩子们体验各国美食之际,也更深刻地理解和感受到节约粮食的重要性,引导他们按需取餐,从我做起,珍惜每一粒粮食。
Our world food festival coincided with world food day. The children experienced the different foods from around the world but were also mindful that we should not waste food and they were careful to just take what they wanted to try.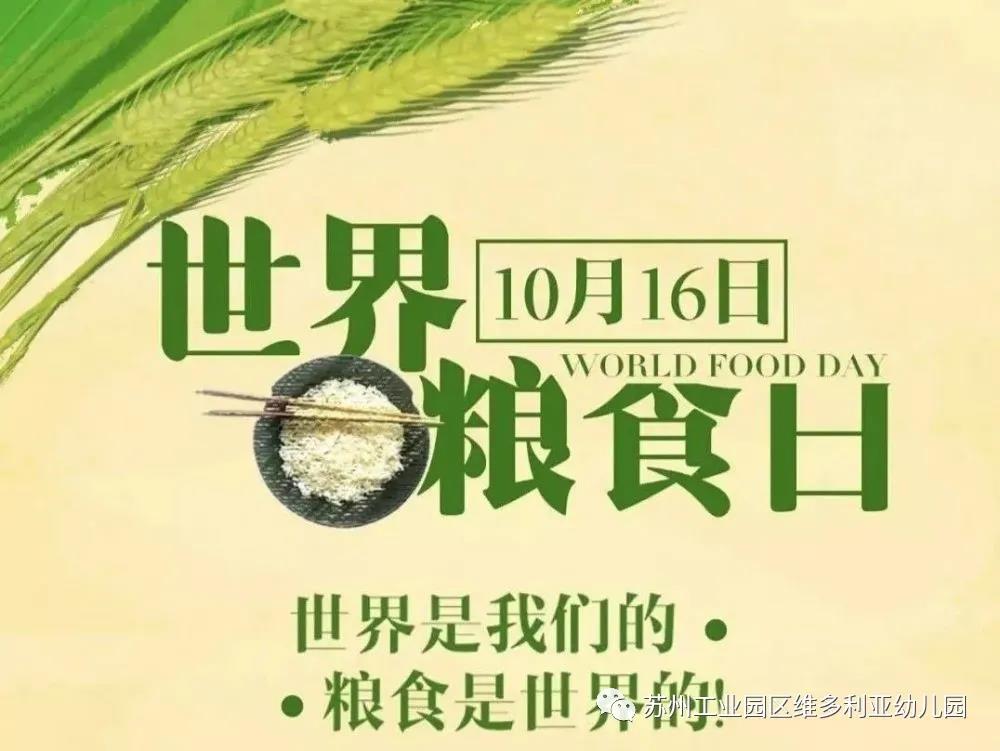 (活动结束后,剩余的餐点也在征求孩子们的同意后拿到了餐厅与全校工作人员分享。)

(Following the event, the children let us share their extra food with all the teachers in the school lunchroom.)