疫情就是命令,防控就是责任。针对近期在全国发生的新型冠状病毒肺炎疫情,习近平总书记多次作出重要指示, 强调要把人民群众生命安全和身体健康放在第一位,我园制定周密方案,组织各方力量开展防控,釆取切实有效措施,坚决遏制疫情蔓延,坚决打赢疫情防控人民战争、总体战、阻击战,精心做好开学准备工作。
Epidemic situation is order, prevention and control is responsibility. In response to the novel coronavirus pneumonia epidemic in China recently, general secretary Xi Jinping has made important instructions repeatedly, emphasizing the safety and health of the people in the first place. Our garden has formulated a careful plan, organized all sides to carry out prevention and control, and take effective measures to resolutely curb the spread of the epidemic. We will resolutely win the people 's war on epidemic prevention and control, the general war and the interdiction war, and carefully prepare for the opening of the school.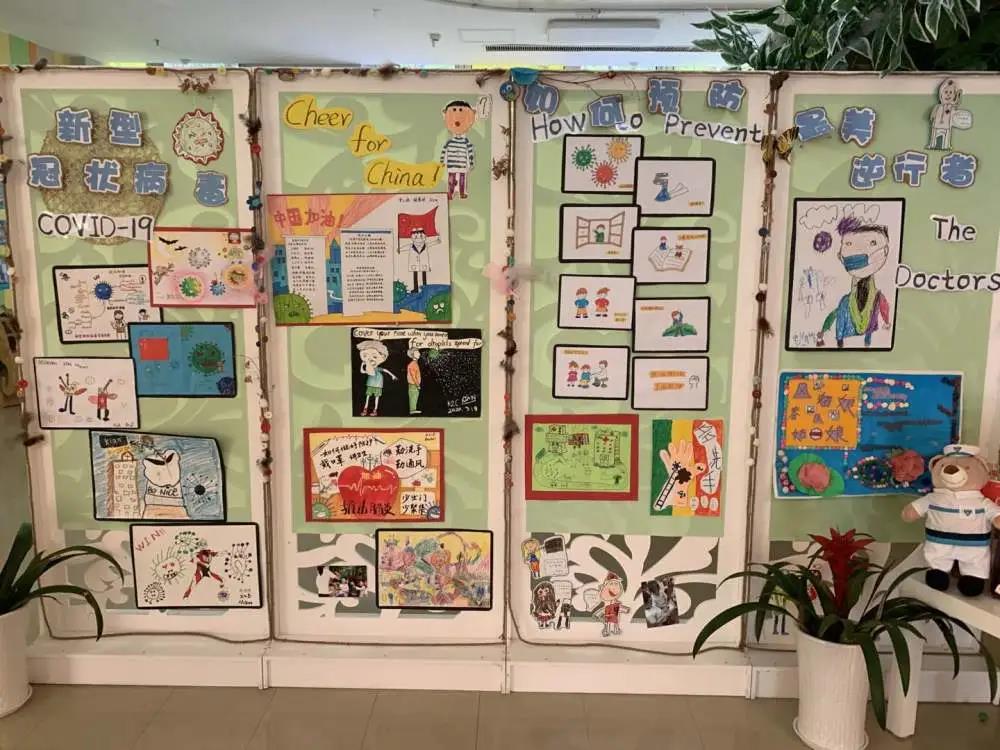 一、落实安全工作,筑牢校园安全防线
4月中旬,苏州维多利亚幼儿园中层及以上干部参加了园区教育局校园安全专项整治推进视频会议,随后,我园疫情防控小组在王园长的带领下对安防、消防、食堂等重点区域进行了细致排查。近期,园区教育局、园区疾控中心、城市管理、食药监局、公安机关等多部门组成的综合督查验收组一行莅临我园,对园所的开学准备工作进行现场验收评估和检查指导。
1、 Carry out safety work and build up safety defense line on campus
In the middle of April, the middle-level and above cadres of Suzhou Victoria Kindergarten participated in the video conference on the promotion of campus safety special renovation of the Education Bureau of the park. Subsequently, the epidemic prevention and control team of our park, under the leadership of President Wang, conducted a detailed investigation on the key areas such as security, fire protection, canteen, etc. Recently, the comprehensive inspection and acceptance team composed of Education Bureau, disease control center, urban management, food and drug administration, public security organs and other departments of the park came to our park to conduct on-site acceptance evaluation and inspection guidance for the school opening preparations of the park.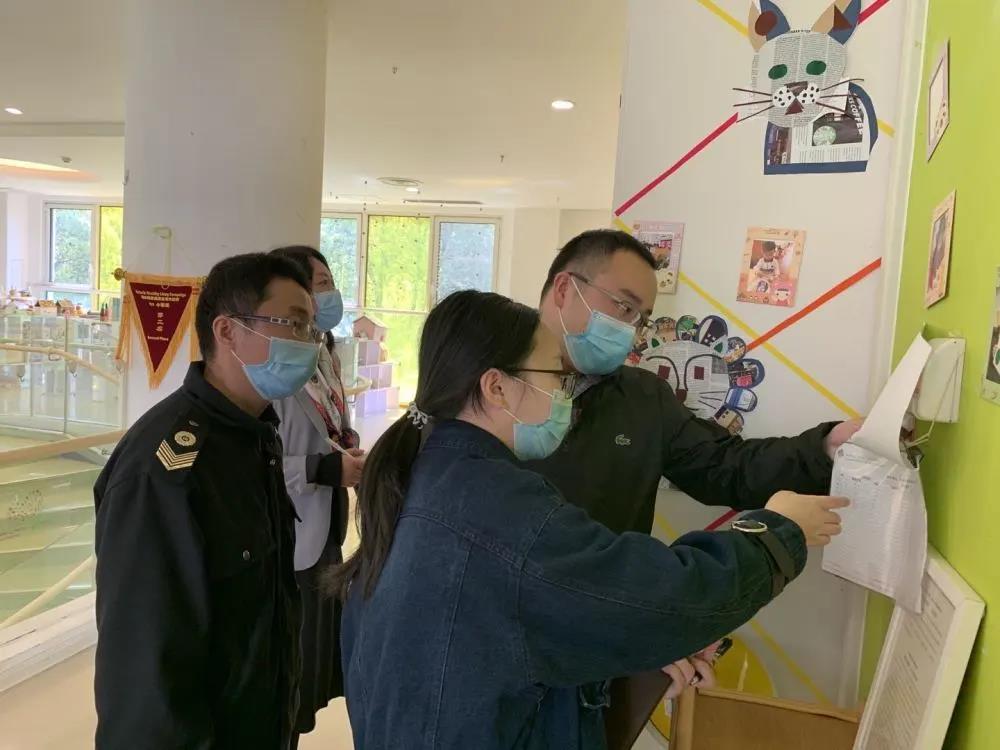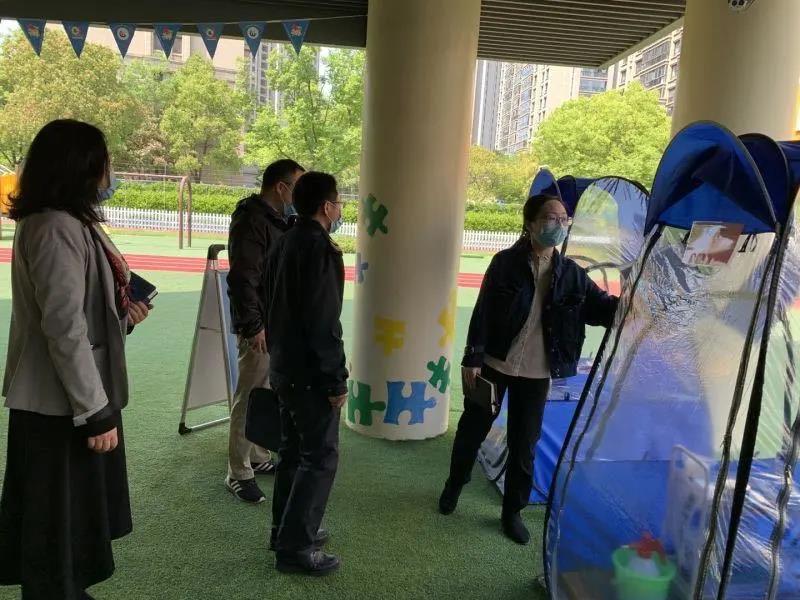 二、优化防疫细节,夯实业务能力

1.制定班级个性化一日流程,结合先期的来园、离园等演练经验、开学来园意愿调查文件,实施班级一日流程演练,凸显细节,保证开学后的每个环节都能做到防控要求。
2、 Optimize epidemic prevention details and consolidate business capacity
a. Develop a personalized one-day process for the class, implement the one-day process exercise for the class, highlight the details, and ensure that each link can meet the prevention and control requirements after the start of the school, in combination with the previous experience of coming to the park, leaving the park and other drills, and the willingness to come to the park for the start of the school investigation documents.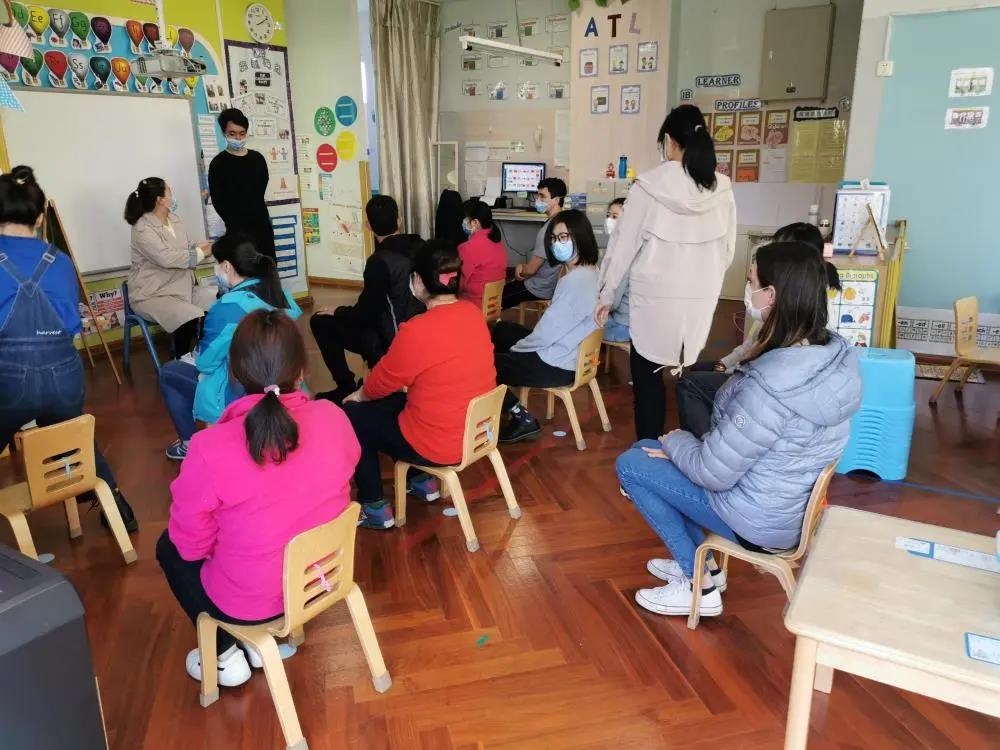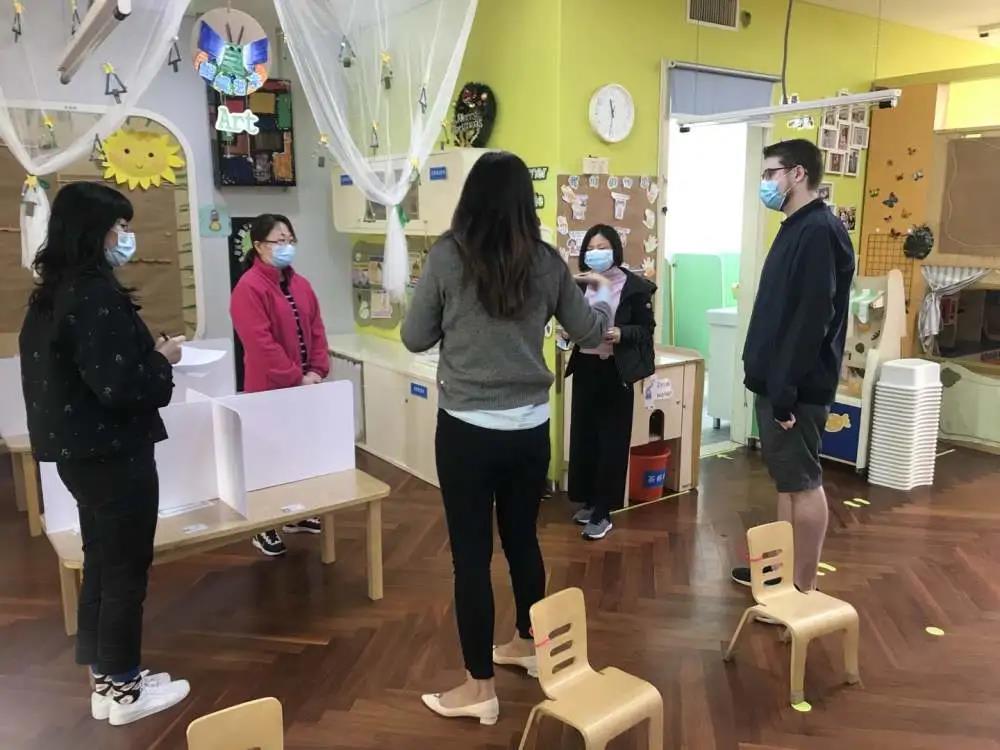 三、做好家长宣传,家园携手护航安全开学
Do a good job in parents' publicity, and work together to escort the safety of the school.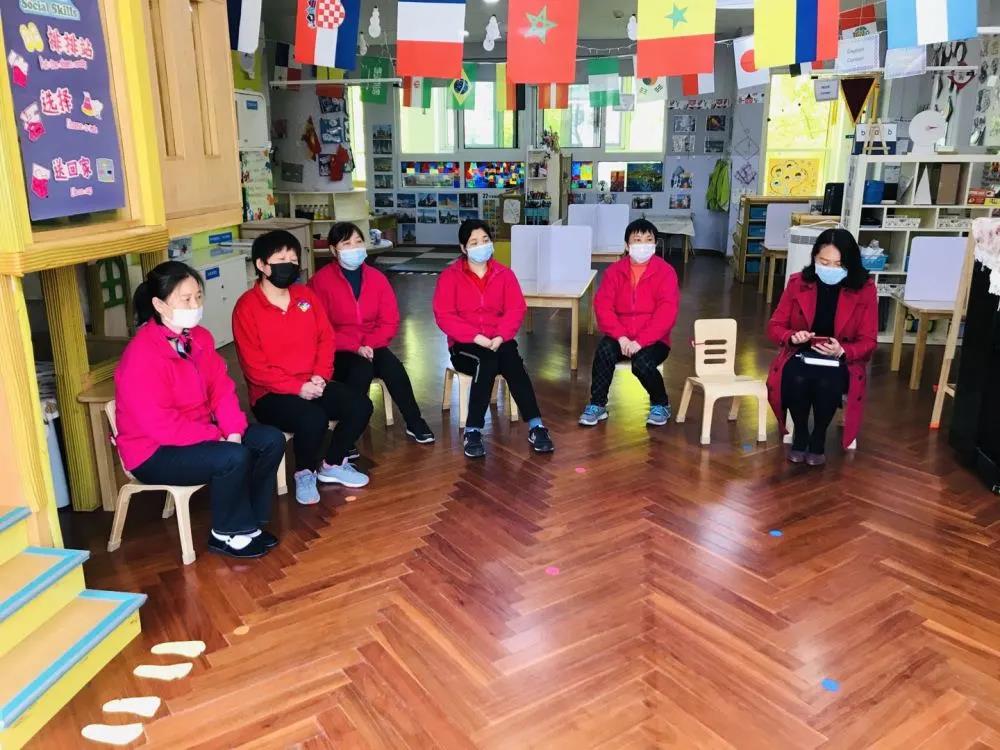 四、坚持问题导向,落实闭环工作
本次督察组一行对苏州维多利亚幼儿园疫情防控及开学准备工作给予高度肯定,并提出了更专业更细致的意见,检查之后,王园长主持了安全专项检查反馈整改会议,要求各部门对安全排查中发现的问题隐患,列出清单,落实整改责任,细化整改措施,明确整改时限,落实闭环工作。
Adhere to problem orientation and implement closed-loop work
The inspection team and the Party highly affirmed the prevention and control of the epidemic situation and the preparation for the opening of the school in Victoria Kindergarten, Suzhou, and put forward more professional and detailed opinions. After the inspection, Mr. Wang presided over the special safety inspection feedback rectification meeting, requiring all departments to make a list of the problems and hidden dangers found in the safety investigation, implement the rectification responsibility, refine the rectification measures, and specify the rectification time Limit, implement the closed-loop work.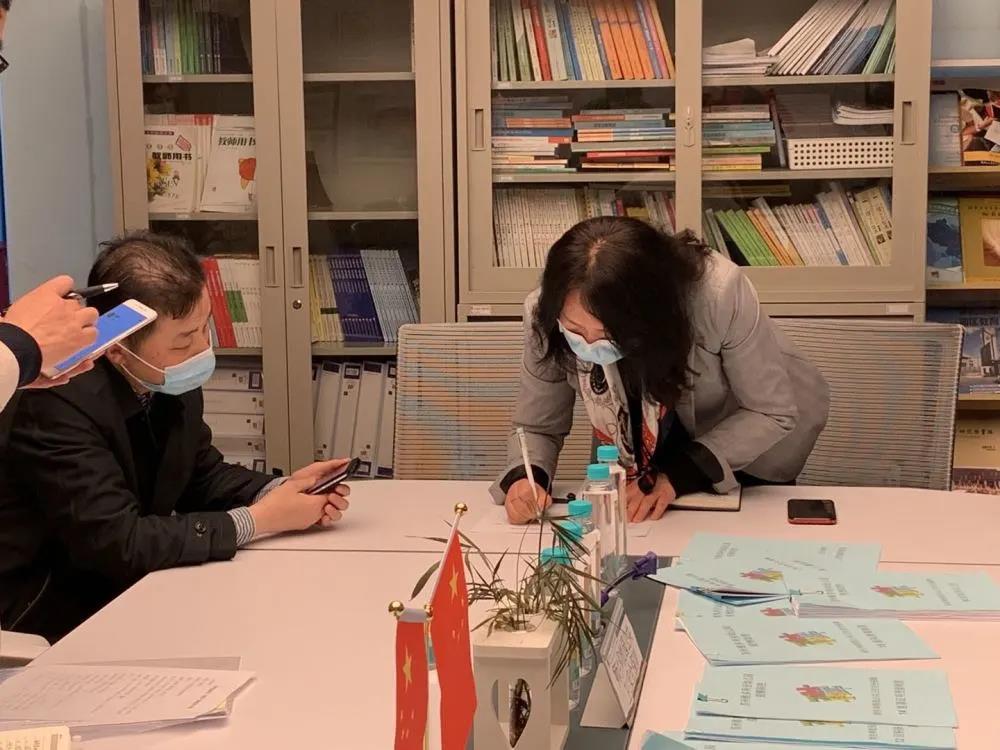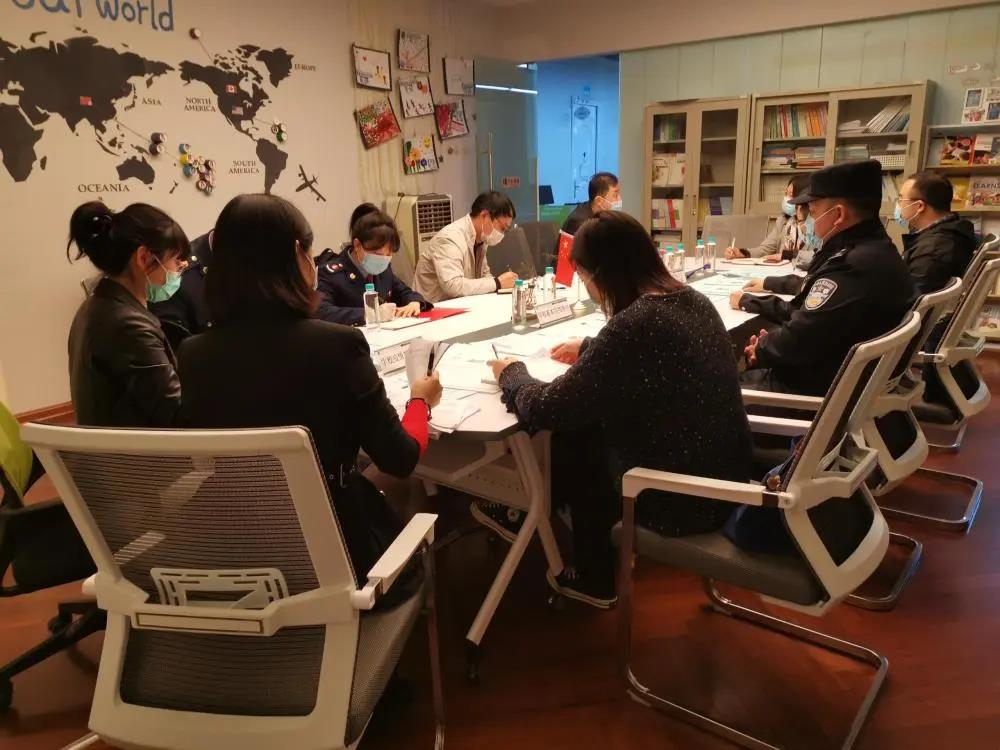 安全之重,重于泰山,我园将此次检查为契机增强忧患意识,强化使命担当,把全面排查整治与聚焦重点领域贯穿全过程,把提高安全意识与狠抓整改落实贯穿全过程,切实保障校园安全,为幼儿健康成长保驾护航!
Safety is more important than Mount Tai. Our park will take this inspection as an opportunity to enhance the awareness of hardship, strengthen the responsibility of mission, carry out comprehensive investigation, remediation and focus on key areas throughout the whole process, improve safety awareness and pay close attention to the implementation of rectification throughout the whole process, effectively ensure the safety of the campus, and guarantee the healthy growth of children!